Furniture

Reviews and ratings of quality, hand-picked, UK websites that sell furniture online
Furniture Categories
• Furniture - General
• Bathrooms & Bathroom Furniture
• Beds & Bedding
• Chinese & Asian Furniture
• Fine & Bespoke Furniture
• Office Furniture
• Children's Furniture
• Garden Furniture
• Leather Furniture
---
Argos
• www.argos.co.uk

Headers: Furniture, Homewares, Household Appliances, Sound & Vision, Office PC & Phone, Photography, Sports & Leisure, DIY Garden & Pets, Toys & Games, Baby, Personal Care, Jewellery & Watches
The retail giant Argos sells an enormous range of (mostly) household goods and usually at very competitive prices. Also, they very often have sales on, so its always worth while checking out the website if you can't get down to your nearest store - I know we've managed to get some good bargains in the past! The site is fast loading and easy to navigate. Argos was founded in 1973 and now has over 500 stores throughout the UK and Ireland. Argos is headquartered in Stafford.
• Special Features: Free 16 returns days policy for non faulty items. Either return to your nearest store or they will collect free of charge. You can also set up gift lists with Argos for weddings, anniversaries etc.
---
Barmans
• www.barmans.co.uk
Headers: Bottle Coolers, Refrigeration, Catering Equipment, Hot Beverage, Bar Supplies, Furniture, Glassware, Cookware, Tableware, Crockery, Games Room, Janitorial
Founded in 1977, Barman offers a large range of quality items for the bar and the home, including coolers, fridges, tea/coffee making equipment, glassware and much more. There is an excellent selection of games and games equipment such a poker tables, skittles, roulette and, again, much more. Barmans is based in Melbourn, Hertfordshire.
• Special Features: Price match guarantee
• Free Delivery on orders >£50
• International Delivery Available
---
Asda
• www.asda.co.uk
Headers: Groceries, Financial Services, Books, CDs, DVDs, Games, Electricals, Furniture, Gifts, Mobile Phones, Opticians, Photo, Travel
Not just groceries, but speaking of which, if you order your groceries online with an Asda credit card you get free delivery! Check the website to see if they deliver in your area.
Asda Furniture
Range consists of:
Beds, Bedside Cabinets, Chairs, Chests, Display Units, Mattresses, Divan Sets & Headboards, Mirrors, Sideboards, Sofabeds, Sofas, TV & Video Stands, Wardrobes
• Free Delivery & Assembly
---
Cadira
• www.contemporary-furniture-cadira
Headers: Sofas, Armchairs, Coffee tables, Living Room Furniture (Complete Sets, TV/Hifi bases, Bookshelves, Modules, Wall units), Office Furniture, Bedroom Furniture
Cadira offers an extremely stylish collection of contemporary furniture from designers such as Ramon Taengua and Emanuel Jose. They have a catalogue available on CD or brochure and wood and fabric samples are also available. You can, if you wish, order the fabric of your choice instead of the ones shown on the website. Cadira is owned by PFO Enterprises LTD of Weybridge, Surrey.
---
Darlings of Chelsea
• www.darlingsofchelsea.co.uk
Headers: Leather Furniture, Fabric Furniture, Dark Wood Furniture
Large, and very nice, range of high quality, contemporary and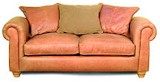 traditional, leather sofas, study chairs, beds and sofa beds at discounted prices. With the exception of the Italia range, all furniture is manufactured in the UK using genuine leather through out and solid hardwood frames. Recently, Darlings of Chelsea increased its product range to include contemporary and traditional fabric sofas and bean bags plus a stylish range of dark wood furniture that includes tables, chairs, drawers, display units and mirrors. Darlings of Chelsea has showrooms in Fulham, Finchley and in Manchester.
• Special Features: 14 day no quibble returns policy.
---
Drinkstuff
• www.drinkstuff.com
Headers: Furniture, Gambling Stuff, Bar Accessories, Cocktail Equipment, Wine Accessories, Games Room, Kitchen & Dining, Fridges & Chillers, Branded Goods, Neon Signs & Light, Party Stuff, Glassware, Fancy Dress, Gifts & Gadgets, Signs & Mirrors, Adult, Outdoors
Very good range of drinking and party related gifts and gadgets, including stag and hen night gadgets, fancy dress for children and adults as well as food and drink accessories. Drinkstuff is based in Melbourn, Herts.
• Special Features: Price match guarantee plus a 30 day no quibble policy.
• Gift Wrapping: Small items £1.99, large items £2.99, very large items £3.99.
• Free Delivery on orders >£75
• International Delivery Available
---

E Furniture
• www.e-furniture.co.uk
Headers: Accessories, Catering & Leisure, Design Classics, Desking, Everyday Stationery, Executive, Interior Fit-out and Refurbishment, Move Management, Reception Desks, Seating, Storage, Tables
E Furniture has a comprehensive range of stylish designer office furniture including desks, chairs, meeting tables and accessories plus an interior fit-out and refurbishment service and bespoke home offices. Installation is available on request. E Furniture is owned and operated by TSI Interiors Ltd of Bognor Regis, West Sussex.
• Free Delivery
---
Flatpack 2 Go
• www.flatpack2go.co.uk
Headers: Bedroom, Living, Dining, Seating, Storage Units, Office, Kids Furniture
Based in Birmingham, Flatpack2go offers competitively priced furniture, including a large range of beds, wardrobes, chest of drawers, tables, cabinets, desks and children's furniture.
• Free Delivery
---
Furniture 123
• www.furniture123.co.uk
Headers: Living Room, Bedroom, Dining Room, Music and TV Units, Office Furniture, Kitchen Furniture, Bathroom Furniture, Childrens Furniture, Conservatory Furniture, Garden Furniture, Pictures & Accessories, Garage Furniture.
Very good range of furniture in all departments. They also have a good range of pictures and accessories. Furniture123 have been trading online since 1999 and offer thousands of products for the home and garden at up to 30% below high street prices. Fabric samples are available on request.
Furniture 123 is based in Shannon Street, Leeds.
• Free Mainland Delivery
---
Furniture Choice
• www.furniturechoice.co.uk
Headers: Leather Dining Chairs, Oak Dining Tables, Leather Beds, Mattresses
Furniture Choice offers a wide range of leather dining chairs, oak dining tables, leather beds and mattresses, all at very competitive prices. The day before delivery you can get a 2 hour delivery window and request a courtesy call half an hour before delivery so you don't have to stay home all day or take a day off work. Furniture Choice is based in Slough.
• Special Features: Free delivery and free home assembly.
• Free Delivery
---
Furniture Direct Ltd
• www.furnituredirectltd.co.uk
Headers: Bedrooms, Dining Room, Home Office, Living Room
Wide range of furniture to suit most tastes in contemporary and traditional designs. Excellent range of glass dining tables. As well as trading online, Furniture Direct has a large showroom in Huddersfield, West Yorkshire.
---
Grattan
• www.grattan.co.uk
Headers: Womens, Mens, Kids, Interiors, Electrical, DIY & Outdoor, Extras
Clothes for all the family plus home accessories and furniture, audio visual and computer equipment, garden and outdoor equipment - in short all the things you would expect to see in the Grattan catalogue! Buy online or request a catalogue. Grattan belongs to the same group of companies as Freemans and Kaleidoscope.
• Special Features: Interest free credit terms available plus there is a free 14 day returns policy on unwanted items.
• Free Delivery
• Special Offers: - 20% off first order (excluding electrical and sale items)
---
Great Universal
• www.greatuniversal.com
Headers: Womens, Mens, Babies & Kids, Electrical, Home & Garden, Leisure
The website is operated by the catalogue people, Great Universal. This means that you can either pay immediately by credit or debit card, or you can open an account with them. Account holders get 20 weeks interest free credit and 40 weeks for some items such as computers and mobile phones. There is a large choice of clothing, electrical and home and garden goods - just what you would expect from a catalogue.
• Special Features: Free 14 day returns policy
• Free Delivery
• Special Offers: 10% discount is available for first time visitors and up to 20% off Great Universal catalogue prices when you buy online.
---
HiFi 4 Less
• www.hifi4less.com
Headers: Hifi, Speakers, Home Cinema, Cables, Furniture, Systems, Radios, Accessories
Great range of hi-fi equipment, including turntables for all those vinyls gathering dust in the spare room! Competitive pricing and a fast loading, easy to navigate website. HiFi 4 Less is an authorised UK dealer based in Wilmslow, Cheshire, and is the internet arm of Swift of Wilmslow Ltd, established in 1964.
• Free Delivery
---
John Lewis
• www.johnlewis.com
Headers: Home & Garden, Electrical Appliances, Technology, Sport & Leisure, Fashion, Gifts & Flowers, Toys, Baby
A collection of the best of the home and gift ranges from the 26 John Lewis UK Department stores. Superb site, easy to use, great design, selling everything from plasma TVs to Cross Classic Pens. Prices are surprisingly competitive considering the range of items. Do not apply their price match guarantee shop pricing as strictly on the web, but claim that they keep as close as they can, and mostly prices are syncronised. Hot on customer service. Buy online or request a free catalogue - there are 5 to choose from.
• Special Features: Free 28 day returns policy.
• Free Delivery
---
Laura Ashley
• www.lauraashley.com
Headers: Home Furnishings, Fashion, Design Services
From wall paper and fabrics to sofas and chairs plus a large range of womens clothing. You can design a room online (shockwave needed) using the Design Studio. Curtains and blinds are ready made or you can have made to measure. You can also order a free copy of the latest home furnishings catalogue. Laura Ashley has headquarters in Powys.
---
Littlewoods
• www.littlewoods.com
Headers: Women, Men, Kids & Toys, Sport & Leisure, Home & Garden, Appliances, Electronics, Jewellery & Gifts
Littlewoods, famous for many years for its catalogue service, now offers over 40,000 products online, including clothing and footwear for all the family, sports equipment, toys, furniture and home accessories, electrical equipment plus a wide range of garden equipment, tools and accessories. Request a catalogue or buy online.
• Special Features: Interest free payment plans available. Free 14 day returns policy.
• Free Delivery
• Special Offers: £15 off when you open a credit account
---
Marks & Spencer Online Store
• www.marksandspencer.com
Headers: Women, Lingerie, Men, Kids, Entertainment, Travel, Home, Technology, Flowers & Gifts, Food & Wine, M&S Money, Gift Vouchers
In addition to the standard, high quality M&S range of clothing for men, women and children, there is the ultra trendy per una due range for girls, which is not available in all stores. The home department features an impressive range of home accessories, from soft furnishings to bathroom suites. Not to mention a pretty large range of rather upmarket furniture for every room in the house, including the garden. M&S online is not just restricted to clothes and home accessories - peek into the technology department for phones, TVs, hi-fi, radios, iPods and digital camcorders and cameras. The food department is in two parts. Lunchtogo allows you to order business lunches online - type in post code to see if you are in a delivery area. With food ordering, you have to download an order form to present at participating stores.
• Special Features: 90 day free returns policy. You can sign up for the Marks & Spencer credit card, &more, online.
• Gift Service: Gift vouchers and gift wrapping available, plus you can have your order sent to more than one address.
• Free UK Delivery for Furniture, TVs and Flowers
---
Myakka Trading Company
• www.myakka.co.uk
Headers: Indian Furniture, Throws, Rugs, Cushions, Home Accessories, Outdoor Living
High quality, hand crafted Indian furniture, plus a nice range of unusual home and garden accessories including some excellent jute rugs. Very nice website. Myakka is a family run business based in Wincanton, Somerset.
---
Nabru Furniture
• www.nabru.co.uk


Headers: Sofas, Corner Sofas, Custom Sofas
Nabru specialises in contemporary sofas and modular corner sofas. All items belong to a particular collection, so mix and match is very easy. They quarantee to have a sofa solution for any size of room and offer over 20 fabric options. Nabru is based in Uxbridge, where you can visit the showroom.
---
Oxendales
• www.oxendales.com
Headers: Fashion, Lingerie, Nightwear, Footwear, Men, Home & Leisure, Electricals
Part of the JD Williams home shopping group, Oxendales offers value for money clothing in wide ranging fittings (12 – 34, with selected styles in 10 – 36) plus furniture, home accessories, audio visual equipment, small electricals, PAYG mobiles and kitchen appliances. Buy online or request a catalogue. Oxendales is based in Manchester.
• Special Features: You can add up to 12 different delivery addresses in your Oxendales address book.
---
SmartAVsolutions
• www.smartavsolutions.co.uk
Headers: LCD/Plasma Stands, TV Stands, HiFi/AV Stands, CD/DVD Stands, Wall Brackets, Accessories
Contemporary audio visual furniture to suits most tastes and budgets. SmartAVSolutions is an internet only trader based in Abergavenny.
• Special Features: Live chat feature.
• Free Delivery (mainland only)
---
Strelitzia Artworks
• www.strelitzia.co.uk
Headers: Furniture, Mirrors, Jewellery Boxes
Founded by Steve and Nina Price, Strlitzia Artworks is a family run business producing Art Nouveau style, handpainted, handmade, furniture and furnishing accessories. At the moment there is only a small stock of items, but more is envisioned for the future. You can also commission pieces if you wish.
---
Supatra
• www.supatra.co.uk
Headers: Furniture: Antiques, Rosewood, Teak, Bespoke Furniture
A tasteful selection of mostly wooden furniture, imported directly from Asia. Services include: Chinese antique furniture, made to order rosewood furniture, teak furniture, water hyacinth furniture, custom furniture design and production, reproduction of classic antiques and custom finishing.
Supatra Ltd is based in Windsor, Berkshire.
---

Shimu
• www.shimu.co.uk.
Headers: Chinese Furniture, Furniture history, Wardrobes & Cabinets, Tables & Chairs, Trunks & Chests, Screens & Accessories.
Appropriately elegant site selling beautiful Chinese furniture. Plenty of historical snippits and links to further detail, publications, general info on China etc scattered around the site. They are based in Guiseley, Leeds. Their oriental furniture is produced using only reclaimed wood, mostly local elm known as 'Northern Elm'. There are addresses of two places (Chorley Lancashire and London) where you can view the furniture for real. They also provide a bespoke service for customers and are able to source Chinese antique furniture.
---
Sofa Workshop Direct
• www.sofaworkshopdirect.co.uk
Headers: Leather Sofas, Loose Cover Sofas, Fixed Cover Sofas
Specialising in hand made sofas, Sofa Workshop offers a wide range of different styles and colours. All sofas have a 5 year guarantee and you can order a free cataloge and up to 2 fabric samples before making any decision. There is also a made to measure service. The company was formed in 1985 and now has over 20 high street stores.
• Free Delivery
---
The Arts & Crafts Home
• www.achome.co.uk


Headers: Furniture, Decoration, Accessories, Research
We don't usually list shops that do not sell online (here you have to fill in an order form), but for this one we make an exception. You can buy the full range of currently available William Morris wallpaper, William Morris Tiles, Mackintosh Furniture, tableware, stained glass, tapestries and much more. Lovely website that also has a wealth of information about the arts and crafts movement.
---
VIP Kids
• www.vipkids.co.uk
Headers: Children's Furniture, Rocking Horses, Wood Furniture, Beds & Bunks, Shelving, Pedal Cars, Quad Bikes, Toy Boxes
Based in Wawne, Yorkshire, VIP Kids offers a super range of quality children's furniture and toys, including some magnificent rocking horses and lovely upholstered furniture for children. Many of the products are designed and manufactured by VIP Kids. You can pay by cheque or credit card using the Paypal sysatem.
• Free Delivery
---
Tesco Direct
• www.tesco.com
Headers: Computing & Phones, Home Electrical, Sound & Vision, Furniture, House & HOme, DIY & Car, Sports & Leisure, Baby & Toddler, Toys & Games
Tesco.com is the world's biggest online grocery retailer, but there is also a massive range of other non-grocery products available on the Tesco website, form electrical items to toys and games. Plus Tesco runs regular price checks to ensure that prices are highly competive.
• Special Features: Free returns within 28 days. Clubcard points on all purchases.
• Connection Service: Connection service on cookers, washing machines, refrigeration equipment, washer/dryers and dishwashers - charges may apply. Removal and disposal service also available.
---
Thekidswindow.com
• www.thekidswindow.com
Headers: Clothing, Baby Goods, Pushchairs, Toys & Games, Furniture, Gifts
The Kids Window not only supplies fine quality designer childrenswear, footwear and Christeningwear - brands

stocked including Diesel, OshKosh, Versace, Marese, Dr. Martens and many more - there is also a very good range of toys, superb children's furniture and branded prams and pushchairs. The site is designed for use by buyers all over the world, and visitors can buy in Sterling, US Dollars or Euros. Gifts can be delivered direct to recipient or to a labour ward.
• Gift Wrapping: £1.99 includes gift wrapping and personalised message.
---
Wallace Sacks Ltd.


• www.wallacesacks.com
Headers: Bathroom, Bedding, Candles And Holders, Chairs, Clocks, Cushions, Dining Room, Gifts, Home Accessories, Kitchen, Leather Bean Bags, Lighting, Mirrors, Photo Frames, Pillows & Duvets, Rugs, Tables, Throws, Towels, Vases, Wall Art
Contemporary and stylish home furnishings by designers Wallace Sacks. Launched in 2000, the website offers the full Wallace Sacks range of home accessories, most of which is also available in many UK department stores. Wallace Sacks is a family owned company founded in 1978 and based in Scrubs Lane, London.
• Special Features: 28 day returns policy.
• International Delivery Available
---
The White Company
• www.thewhiteco.com
Headers:Bedroom, Bathroom, Cloths & PJs, Dining Room, Little White, Furniture, Gifts
The White Company offers a range of stylish products for the home, mainly in white. Almost everything they sell has been designed exclusively for the company. Founded in 1994 as a mail order outlet, the White Company now has 6 stores throughout England, with plans for more in the pipeline.
• Special Features: 3 months returns policy!
Can't find it?
Try our search engines, price comparison and online auction pages.