Office Furniture

Reviews and ratings of quality, hand-picked, UK websites
---
Argos
• www.argos.co.uk

Headers: Furniture, Homewares, Household Appliances, Sound & Vision, Office PC & Phone, Photography, Sports & Leisure, DIY Garden & Pets, Toys & Games, Baby, Personal Care, Jewellery & Watches
The retail giant Argos sells an enormous range of (mostly) household goods and usually at very competitive prices. Also, they very often have sales on, so its always worth while checking out the website if you can't get down to your nearest store - I know we've managed to get some good bargains in the past! The site is fast loading and easy to navigate. Argos was founded in 1973 and now has over 500 stores throughout the UK and Ireland. Argos is headquartered in Stafford.
• Special Features: Free 16 returns days policy for non faulty items. Either return to your nearest store or they will collect free of charge. You can also set up gift lists with Argos for weddings, anniversaries etc.
Large range of office furniture suitable for business and home offices.
---
Cadira
• www.contemporary-furniture-cadira
Headers: Sofas, Armchairs, Coffee tables, Living Room Furniture (Complete Sets, TV/Hifi bases, Bookshelves, Modules, Wall units), Office Furniture, Bedroom Furniture
Cadira offers an extremely stylish collection of contemporary furniture from designers such as Ramon Taengua and Emanuel Jose. They have a catalogue available on CD or brochure and wood and fabric samples are also available. You can, if you wish, order the fabric of your choice instead of the ones shown on the website. Cadira is owned by PFO Enterprises LTD of Weybridge, Surrey.
Designer desks and boardroom tables
---
Darlings of Chelsea
• www.darlingsofchelsea.co.uk
Headers: Leather Furniture, Fabric Furniture, Dark Wood Furniture
Large, and very nice, range of high quality, contemporary and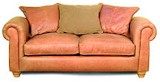 traditional, leather sofas, study chairs, beds and sofa beds at discounted prices. With the exception of the Italia range, all furniture is manufactured in the UK using genuine leather through out and solid hardwood frames. Recently, Darlings of Chelsea increased its product range to include contemporary and traditional fabric sofas and bean bags plus a stylish range of dark wood furniture that includes tables, chairs, drawers, display units and mirrors. Darlings of Chelsea has showrooms in Fulham, Finchley and in Manchester.
• Special Features: 14 day no quibble returns policy.
Leather office and study chairs.
---
E Furniture
• www.e-furniture.co.uk
Headers: Accessories, Catering & Leisure, Design

Classics, Desking, Everyday Stationery, Executive, Interior Fit-out and Refurbishment, Move Management, Reception Desks, Seating, Storage, Tables
E Furniture has a comprehensive range of stylish designer office furniture including desks, chairs, meeting tables and accessories plus an interior fit-out and refurbishment service and bespoke home offices. Installation is available on request. E Furniture is owned and operated by TSI Interiors Ltd of Bognor Regis, West Sussex.
• Free Delivery
---
Euroffice
• www.euroffice.co.uk
Headers: Office Products, Toner & Cartridges, Electronics, Furniture, Business Cards, Flowers
Euroffice has everything for the office at 20%-80% off retail prices with a low price guarantee. Vast range from batteries to coffee makers, from envelopes to computer labels. Special offers on first page.
• Special Features: Reward points scheme - earn points to choose various free home & electrical gifts. Free returns and free 30 day credit account facility available.
• Free Delivery on orders >£30
---
Furniture 123
• www.furniture123.co.uk
Headers: Living Room, Bedroom, Dining Room, Music and TV Units, Office Furniture, Kitchen Furniture, Bathroom Furniture, Childrens Furniture, Conservatory Furniture, Garden Furniture, Pictures & Accessories, Garage Furniture.
Very good range of furniture in all departments. They also have a good range of pictures and accessories. Furniture123 have been trading online since 1999 and offer thousands of products for the home and garden at up to 30% below high street prices. Fabric samples are available on request.
Furniture 123 is based in Shannon Street, Leeds.
• Free Mainland Delivery
Excellent range of Office Furniture
---
Furniture@Work Ltd
• www.furnitureatwork.co.uk
Headers: Office Furniture, Office Seating, Steel Storage, Coordinate Your Office, Reception Furniture, Meeting Tables, Bistro Canteen, Education Furniture, Home Office Furniture, Antique Replica, Racking Shelving, Trucks Trolleys, Workshop Equipment, Ladders Steps, Containers Bins
Budget ranges of office furniture for small to medium sized businesses and the home office. You will find over 60,000 furniture items on the website including workshop equipment and canteen furniture. Prices shown are VAT exclusive - VAT is added at checkout. Furniture@Work is based in Bath Street, Glasgow.
• Special Features: Free next day fabric and wood sample service for all products.
---
Grattan
• www.grattan.co.uk
Headers: Womens, Mens, Kids, Interiors, Electrical, DIY & Outdoor, Extras
Clothes for all the family plus home accessories and furniture, audio visual and computer equipment, garden and outdoor equipment - in short all the things you would expect to see in the Grattan catalogue! Buy online or request a catalogue. Grattan belongs to the same group of companies as Freemans and Kaleidoscope.
• Special Features: Interest free credit terms available plus there is a free 14 day returns policy on unwanted items.
• Free Delivery
• Special Offers: - 20% off first order (excluding electrical and sale items)
A range of home office furniture
---
Great Universal
• www.greatuniversal.com
Headers: Womens, Mens, Babies & Kids, Electrical, Home & Garden, Leisure
The website is operated by the catalogue people, Great Universal. This means that you can either pay immediately by credit or debit card, or you can open an account with them. Account holders get 20 weeks interest free credit and 40 weeks for some items such as computers and mobile phones. There is a large choice of clothing, electrical and home and garden goods - just what you would expect from a catalogue.
• Special Features: Free 14 day returns policy
• Free Delivery
• Special Offers: 10% discount is available for first timevisitors and up to 20% off Great Universal catalogue prices when you buy online.
Very small range of home office furniture only
---
Key Online
• www.keyind.co.uk
Headers: Handling & Lifting, Castors & Wheels, Access Equipment, Storage, Workshop, Packaging, Tools & Maintenance, Safety & Security, Personal Protection Equipment, Signs & Identification, Cleaning & Hygiene, Mats & Flooring, Office, Catering, Climate Control, Outdoor Management,
Key Online has over 50,000 industrial, commercial and office products, from fire retardent waste bins to powered belt conveyors to a very large range of office furniture. Founded in 1973, Key is part of the Manutan Group which has companies in 19 countries in Europe. Buy online or request a catalogue.
• Free Delivery
---
isme
• www.isme.com
Headers: Womens, Mens, Babies & Kids, Electronics, Appliances, Home & Garden, Sports & Leisure, Toys & Games, Jewellery & Gifts
Isme is the online arm of Marshall Ward - many of you may be familiar with the Marshall Ward catalogue. Like most catalogues, they sell a wide range of clothing for all the family, plus household and leisure items. If you don't want to pay for goods immediately, you can set up an Assist account with them and pay monthly. No credit charge is made if you pay by the due date. If you prefer, you can order a catalogue online. Marshall Ward also offers a range of financial services including loans and insurance.
• Special Features: Free 14 day returns policy - goods will be collected. Sign up for the newsletter and be entered in a monthly draw to win £1000 to spend online at Marshal Ward.
• Special Offers: 10% discount with your first order.
Quite a good range of home office furniture
---
Neat Ideas
• www.neat-ideas.com
Headers: Furniture, Office Supplies, Technology, Catering & Janitorial
Neat Ideas is an office products mail order company, providing everything a business might need from paper clips to office furniture. Thousands of products available for businesses of all sizes as well as individuals. Founded over 30 years ago, Neat Ideas has its headquarters in Doncaster, and a purpose-built warehouse and distribution centre in Corby. Buy online or request a catalogue. (VAT is added at checkout).
• Special Features: 30 day returns policy.
• Free Delivery on orders >£30 (ex VAT)
---
Next Directory
• www.next.co.uk
Headers: Women, Lingerie, Men, Children, Homeware, Electrical, Gifts, Flowers, Gift Vouchers
Next Directory is the UK's largest direct home shopping company. You can shop online, on the high street and by telephone. (Next has hundreds of high street stores throughout the UK). The website also has a "quickshop" feature - if you know the code numbers of the goods you want to order you can just enter these. You can pay by credit card or you can open a Next account and you will receive a monthly statement. There is a small charge if you order a copy of the Next Directory.
• Special Features: Returns are free on account purchases. Next day delivery on flowers.
• Connection Service: Connection service available on freestanding washing machines, washer dryers and dishwashers. Your old machine must be disconnected first. They will also dispose of your old appliance. Charges apply.
Wide range of home office furniture
---
OfficeGiant
• www.officegiant.co.uk
Headers: Adhesives and Tapes, Archive and Storage, Art and Graphic Supplies, Binding and Laminating, Catering and Janitorial, Computer Supplies, Desktop Accessories, Diaries and Planners, Envelopes, Files and Folders, Laser and Inkjet Labels, Legal Supplies, Notebooks and Pads, Office Enviroment, Office Furniture, Office Machines, Office Seating, Packaging and Mailroom, Paper, Presentation Equipment, Presentation Supplies, Printer Supplies, Rubber Stamps, Safety and Security, Wall and Notice Boards, Writing Supplies
Hugh range of office supplies at low prices. 30 day free credit account to registered businesses, free returns, live website help and a very fast and easy navigation make this a 5 star site. Office Giant is operated by George Ellis & Sons Limited of Chapel Street, Manchester, established in 1918.
• Special Features: Loyalty point reward scheme - for every £1 spent customers will receive one reward point. Points can be redeemed on the website. Register with Office Giant and get 300 points.
• Free Delivery
---
PC World
• www.pcworld.co.uk
Headers: Desktop PCs, Laptops, Flat Panel TVs, Monitors, Projectors, Printers & Accs, Handhelds & GPS, CD & DVD Drives, Data Storage, MP3 & iPods, Photography, PC Furniture, Software & Gaming, Software Downloads, Networking, Accessories, Component Shop
In addition to offering their large stock of computer related products online, the PC World website also features self help guides, hints and tips. They have also instituted a "Customer Quick Fix" service whereby customers can opt to have replacement parts for faulty items (under the scheme) sent to them by courier and they are able to access professional help and guidance on refitting 24/7. (0870 number).
Installation service: for most large LCD and plasma TVs
• Special Features: 14 day returns policy.
---
Ryman
• www.ryman.co.uk
Headers: Paper, Pads, Envelopes, Writing Instruments, Filing, Office Essentials, Personal Organisers, Cartridges & Toners, Office Machines, Computer Accessories, Catering & Cleaning, Office Furniture
Based in Hayes, Middlesex, Ryman is a well known and respected stationery supplier carrying a large stock of office stationery and equipment. Original and remanufactured cartridges for Epson, Canon, Brother, HP, Olivetti, Lexmark and Samsung plus toner for HP and Canon. Note, there is no office furniture and Ryman does only a small number of PAYG mobile phones. Businesses can apply online for a credit account.
---
Safe Options
• www.safeoptions.co.uk
Headers: Security Safes UK, Sentry Safes UK, Key Storage & Locks, Paper Fire Storage, Data Fire Safes, Lampertz IT Data Security, Lockers & Steel Storage, Security Mirrors, Technical Information
Safe Options offer a large range of security items, including safes for home and business, key storage, security and safety mirrors, plus industrial and office steel storage.. The company has been trading online since early 1999.
• Free Delivery
---
Scotts of Stow
• www.scottsofstow.co.uk
Headers: Kitchen, House & Home, Bed & Bath, Garden, Country Living, Gifts
Stylish living, from Egyptian cotton bedlinen to fine bone china diningware. Plus cookware, electrical items, furniture, pet accessories and outdoor clothing. Plus more. Although Scotts has 4 fairly specialised shops in Stow, the online outlet is more like a department store, with the range of goods reflecting that. You can also request a catalogue online. Fast easily navaigable website. Head office is based in Groundwell, Swindon, Wiltshire.
Home Office Furniture
---
Viking Direct
• www.viking-direct.co.uk
Headers: Office Supplies, Paper Products, Ink & Toner Supplies, Technology & Machines, Furniture & Seating, Warehouse & Janitorial
Viking Direct is the UK's largest office supplies retailer to small and mid-sized businesses, offering access to over 15,000 office products. The company was founded in the USA in the 1960's, and sells worldwide. Prices shown exclude VAT. They also sell a wide range of custom printed items (see print shop).
Huge range of office furniture for both business and home users
---
Tesco Direct
• www.tesco.com
Headers: Computing & Phones, Home Electrical, Sound & Vision, Furniture, House & HOme, DIY & Car, Sports & Leisure, Baby & Toddler, Toys & Games
Tesco.com is the world's biggest online grocery retailer, but there is also a massive range of other non-grocery products available on the Tesco website, form electrical items to toys and games. Plus Tesco runs regular price checks to ensure that prices are highly competive.
•

Special Features:

Free returns within 28 days. Clubcard points on all purchases.


• Connection Service:

Connection service on cookers, washing machines, refrigeration equipment, washer/dryers and dishwashers - charges may apply. Removal and disposal service also available.
Home Office furniture
Can't find it?
Try our search engines, price comparison and online auction pages.