Beds, Bedding and Bedroom Furniture

Reviews and ratings of quality, hand-picked, UK websites
---
1st4mattresses
• www.1st4mattresses.co.uk
Headers: Mattresses
Specialist supplier of brand name mattresses from leading manufacturers including Silentnight, Sealy, Rest Assured, Millbrook, Sleepeezee and Myers. Hundreds of pocket sprung, orthopaedic, miracoil, memory foam, latex, no turn and open coil mattresses in stock. Plus hundreds of further competitively priced mattresses that are not in stock and can be ordered for delivery as soon as possible. 1st4mattresses is based in Portsmouth.
• Free Next Day Delivery (on stock items)
---
Adjustamatic
• www.adjustablebeds.com


Having trouble sleeping? Find out more about Adjustamatic Beds and recliner chairs from UK manufacturer Adjustamatic. Great health benefits plus a 5 year no quibble guarantee and a free no obligation home trial. Order a brochure and get a free copy of Gloria Hunniford's "Book of Sleep".
Please note: there is no online ordering, but there is a free phone number you can ring.
---
Bedstar
• www.bedstar.co.uk
Headers: Divan Beds, Mattresses, Wooden/Pine Beds, Metal Beds, Leather Beds, Suede/Fabric Beds, Adjustable Beds, Folding Beds, Guest Beds, Bunk Beds, Children's Beds, Zip and Link, Headboards, Sofa Beds, Futons, Bedroom Furniture, Accessories
Bedstar offers a very wide choice of beds from a variety of bed manufacturers, at discounted prices. Bedstar has been trading since 1963 and has a showroom in the High Street, Knaresborough, North Yorkshire. Note, there are no deliveries outside of the UK mainland.
• Special Offers: Matress Next Day offer - free next day delivery on stock mattresses when you orders before 1pm.
• Special Features: Chat Live Help 9-5 Mon-Friday
• Free Delivery on orders >£500
---
Bedworld
• www.bedworld.net
Headers: Adjustable Bed Sale, Bed Frames, Bedding & Accessories, Bedroom Furniture, Divan Beds Sale, Futons & Sofa Beds, Guest Beds, Headboards, Hideaway Beds, Kids Beds, Mattress Sale, Memory Foam Sale, Ottoman Beds
Large retailer of beds and mattresses, with 1000's of brand named products. Sizes from small singles to super king size. Huge choice of styles plus a wide range of bedroom furniture. In addition to their shop in Castleford, West Yorks, Bedworld has new warehousing and office facilities plus a specialist fleet of delivery vans for UK mainland delivery.
• Free Delivery on orders >£300
---
cbc
• www.childrensbedcentres.co.uk
Headers: Childrens Beds,Childrens Bedroom Furniture, Childrens Bedding and Accessories
Large range of beds and bedroom furniture for children, from tent beds to 4 poster beds. cbc is based in Chester, with showrooms in Chester and St Helens.
• Free Delivery on all accessories
---
Darlings of Chelsea
• www.darlingsofchelsea.co.uk
Headers: Leather Furniture, Fabric Furniture, Dark Wood Furniture
Large, and very nice, range of high quality, contemporary and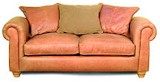 traditional, leather sofas, study chairs, beds and sofa beds at discounted prices. With the exception of the Italia range, all furniture is manufactured in the UK using genuine leather through out and solid hardwood frames. Recently, Darlings of Chelsea increased its product range to include contemporary and traditional fabric sofas and bean bags plus a stylish range of dark wood furniture that includes tables, chairs, drawers, display units and mirrors. Darlings of Chelsea has showrooms in Fulham, Finchley and in Manchester.
• Special Features: 14 day no quibble returns policy.
---
Dreams
• www.dreams.co.uk
Headers: Divan Sets, Bedsteads, Kids Beds, Adjustable Beds, Mattresses, Pillows & Duvets etc., Bedroom Furniture, Headboards, Visco Elastic


With over 120 superstores nationwide, Dreams is one of Britain's leading bed specialists, offering a very large range of bedsteads, divans, mattresses, pillows and more at very competitive prices.
Note: Delivery is available to all Mainland England and Wales, Northern Ireland and The Isle of Wight. Contact them if you are outside this area.
---
Little Dreamers


• www.littledreamers.co.uk
Headers: Boys Rangers, Girls Rangers, Nurseery Ranges, Storage, Mattresses, Bedding, Gifts & Accessories, Gift Vouchers
Delightful website selling co-ordinated bedroom furniture and accessories for babies and younger children. There are several ranges to choose from covering a variety of styles to suit any discriminating youngster! Buy online or request a brochure. Little Dreamers is based in Thames Ditton.
---
Exclusive RMC Offers
• http://rmc-offers.co.uk
Headers: RMC Bedding Duvets Mattress Toppers & Towels, RMC Ladies Daywear, RMC Ladies Nightwear, RMC Ladies Housecoats Loungers & Kaftans, RMC Ladies Underwear, RMC Sale Rail, Textiles General, Lifestyle & Home, Mobility, Easylife General Products
Quality branded bedlinen, duvets, mattress toppers, towels and household textiles plus a range of quality branded daywear, nightwear and underwear for women. Brands include Dorma, Janet Reger, Christy, Horrickses, Damella, Slenderella and Brettles. Bargain prices - up to 50% off RRP's. Very good for Memory Foam and Duck Feather-filled Mattress Toppers. Buy online or order a catalogue. Exclusive RMC Offers is based in Knowsley Business Park, Liverpool.
• Special Features: FREE returns policy
---
Mattress Man
• www.mattressman.co.uk
Headers: Mattresses, Divans, Adjustable Beds, Bed Frames, Guest Beds, Headboards, Kids Beds, Sofa Beds, Accessories
One of the UK's cheapest online mattress and bedding suppliers offering a range of products including mattresses, bed frames and pillows. Over 2000 mattresses in stock. Mattressman Ltd is based at Guardian Road, Norwich.
• Special Features: Create your own customised "My First Bed" by Silentnight
• Free Next Day Delivery
---
Memory Foam Warehouse
• http://memory-foam-warehouse.co.uk
Headers: Memory Foam Mattresses, Memory Foam Overlays, Memory Foam Pillows
Memory foam mattresses and accessories. Memory foam is viscoelastic foam and was originally developed by NASA. The prices here are fairly cheap - for example you can get a pillow for around £25, cheaper if you buy in bulk. Memory Foam Warehouse is owned by Top Dog Promotions and is based in Huddersfield.
• Free Delivery on orders >£100
---
Sleeping Solutions UK
• www.sleepingsolutions.co.uk
Headers: Beds, Mattresses, Bedsteads, Headboards, Bedding, Concepts, My First Bed
Browse the full catalogue of Silentnight products at Sleeping Solutions, who deal exclusively with this brand. Prices are very competitive. My First Bed is a range of customisable beds for young chhildren and you can use the online wizard to pick and mix various features. Based in Hastings, Sleeping Solutions is operated by Sussex Beds which owns a chain of bed superstores in England.
• Free Delivery
Mainland delivery only.
---
Universal Textiles
• www.universal-textiles.com
Headers: Thermal Underwear, Socks, Hats, Gloves, Scarves, Underwear & Nightwear, Clothing, Towels, Bedding, Homewears, Sleeping Bags
Great value on socks and thermal wear from Universal Textiles and one of the few places I've seen where you can buy 100% cotton socks - and at excellent prices. You can also get a host of other textiley type products from Egyptian cotton to Barbie beach towels. Highly recommended. Universal Textiles is based in Harrison Road, Leicester.
• Special Features: 30 day, no quibble, money back guarantee.
• Free Delivery on orders >£50
---
Argos
• www.argos.co.uk

Headers: Furniture, Homewares, Household Appliances, Sound & Vision, Office PC & Phone, Photography, Sports & Leisure, DIY Garden & Pets, Toys & Games, Baby, Personal Care, Jewellery & Watches
The retail giant Argos sells an enormous range of (mostly) household goods and usually at very competitive prices. Also, they very often have sales on, so its always worth while checking out the website if you can't get down to your nearest store - I know we've managed to get some good bargains in the past! The site is fast loading and easy to navigate. Argos was founded in 1973 and now has over 500 stores throughout the UK and Ireland. Argos is headquartered in Stafford.
• Special Features: Free 16 returns days policy for non faulty items. Either return to your nearest store or they will collect free of charge. You can also set up gift lists with Argos for weddings, anniversaries etc.
---
Asda
• www.asda.co.uk
Headers: Groceries, Financial Services, Books, CDs, DVDs, Games, Electricals, Furniture, Gifts, Mobile Phones, Opticians, Photo, Travel
Not just groceries, but speaking of which, if you order your groceries online with an Asda credit card you get free delivery! Check the website to see if they deliver in your area.
Asda Furniture
Range consists of:
Beds, Bedside Cabinets, Chairs, Chests, Display Units, Mattresses, Divan Sets & Headboards, Mirrors, Sideboards, Sofabeds, Sofas, TV & Video Stands, Wardrobes
• Free Delivery & Assembly
---
Cadira
• www.contemporary-furniture-cadira
Headers: Sofas, Armchairs, Coffee tables, Living Room Furniture (Complete Sets, TV/Hifi bases, Bookshelves, Modules, Wall units), Office Furniture, Bedroom Furniture
Cadira offers an extremely stylish collection of contemporary furniture from designers such as Ramon Taengua and Emanuel Jose. They have a catalogue available on CD or brochure and wood and fabric samples are also available. You can, if you wish, order the fabric of your choice instead of the ones shown on the website. Cadira is owned by PFO Enterprises LTD of Weybridge, Surrey.
• Free Delivery on orders >£500
---
Furniture 123
• www.furniture123.co.uk
Headers: Living Room, Bedroom, Dining Room, Music and TV Units, Office Furniture, Kitchen Furniture, Bathroom Furniture, Childrens Furniture, Conservatory Furniture, Garden Furniture, Pictures & Accessories, Garage Furniture.
Very good range of furniture in all departments. They also have a good range of pictures and accessories. Furniture123 have been trading online since 1999 and offer thousands of products for the home and garden at up to 30% below high street prices. Fabric samples are available on request.
Furniture 123 is based in Shannon Street, Leeds.
• Free Mainland Delivery
---
Furniture Choice
• www.furniturechoice.co.uk
Headers: Leather Dining Chairs, Oak Dining Tables, Leather Beds, Mattresses
Furniture Choice offers a wide range of leather dining chairs, oak dining tables, leather beds and mattresses, all at very competitive prices. The day before delivery you can get a 2 hour delivery window and request a courtesy call half an hour before delivery so you don't have to stay home all day or take a day off work. Furniture Choice is based in Slough.
• Special Features: Free delivery and free home assembly.
• Free Delivery
---
Great Little Trading Company
• www.gltc.co.uk
Headers: Bedtime, Furniture & Storage, Home & Safety, Out & About, Outdoor Fun, Toys & Games
Very large range of children's products, including toys, furniture, toiletries, pushchairs, travel accessories - and much more. Founded in 1995, GLTC is now a leading mail order and internet supplier based in Northampton. Buy online or order a catalogue. Excellent website.
• Special Features: 30 day returns policy.
• International Delivery Available
---
Great Universal
• www.greatuniversal.com
Headers: Womens, Mens, Babies & Kids, Electrical, Home & Garden, Leisure
The website is operated by the catalogue people, Great Universal. This means that you can either pay immediately by credit or debit card, or you can open an account with them. Account holders get 20 weeks interest free credit and 40 weeks for some items such as computers and mobile phones. There is a large choice of clothing, electrical and home and garden goods - just what you would expect from a catalogue.
• Special Features: Free 14 day returns policy
• Free Delivery
• Special Offers: 10% discount is available for first time visitors and up to 20% off Great Universal catalogue prices when you buy online.
---
Harrods
• www.harrods.co.uk
Headers: Hampers, Beauty, Womens, Mens, Children, Toys, Sports, Home, Food & Wine, Gifts
The famous Knightsbridge Department store hits the web. And if you are after luxury items from Bears to Hampers from Bedroom to Kitchen, then this is the shop for you! And not everthing is that expensive really. You can get a Rio Jazz Cafe Mug for under a fiver. Only problem is that the postage cost doubles that cost! Buy online or request a catalogue.
• Special Features: 14 day returns policy.
• International Delivery Available
---
Littlewoods
• www.littlewoods.com
Headers: Women, Men, Kids & Toys, Sport & Leisure, Home & Garden, Appliances, Electronics, Jewellery & Gifts
Littlewoods, famous for many years for its catalogue service, now offers over 40,000 products online, including clothing and footwear for all the family, sports equipment, toys, furniture and home accessories, electrical equipment plus a wide range of garden equipment, tools and accessories. Request a catalogue or buy online.
• Special Features: Interest free payment plans available. Free 14 day returns policy.
• Free Delivery
• Special Offers: £15 off when you open a credit account
---
Marks & Spencer Online Store
• www.marksandspencer.com
Headers: Women, Lingerie, Men, Kids, Entertainment, Travel, Home, Technology, Flowers & Gifts, Food & Wine, M&S Money, Gift Vouchers
In addition to the standard, high quality M&S range of clothing for men, women and children, there is the ultra trendy per una due range for girls, which is not available in all stores. The home department features an impressive range of home accessories, from soft furnishings to bathroom suites. Not to mention a pretty large range of rather upmarket furniture for every room in the house, including the garden. M&S online is not just restricted to clothes and home accessories - peek into the technology department for phones, TVs, hi-fi, radios, iPods and digital camcorders and cameras. The food department is in two parts. Lunchtogo allows you to order business lunches online - type in post code to see if you are in a delivery area. With food ordering, you have to download an order form to present at participating stores.
• Special Features: 90 day free returns policy. You can sign up for the Marks & Spencer credit card, &more, online.
• Gift Service: Gift vouchers and gift wrapping available, plus you can have your order sent to more than one address.
• Free UK Delivery for Furniture, TVs and Flowers
---
isme
• www.isme.com
Headers: Womens, Mens, Babies & Kids, Electronics, Appliances, Home & Garden, Sports & Leisure, Toys & Games, Jewellery & Gifts
Isme is the online arm of Marshall Ward - many of you may be familiar with the Marshall Ward catalogue. Like most catalogues, they sell a wide range of clothing for all the family, plus household and leisure items. If you don't want to pay for goods immediately, you can set up an Assist account with them and pay monthly. No credit charge is made if you pay by the due date. If you prefer, you can order a catalogue online. Marshall Ward also offers a range of financial services including loans and insurance.
• Special Features: Free 14 day returns policy - goods will be collected. Sign up for the newsletter and be entered in a monthly draw to win £1000 to spend online at Marshal Ward.
• Special Offers: 10% discount with your first order.
---
Tesco Direct
• www.tesco.com
Headers: Computing & Phones, Home Electrical, Sound & Vision, Furniture, House & HOme, DIY & Car, Sports & Leisure, Baby & Toddler, Toys & Games
Tesco.com is the world's biggest online grocery retailer, but there is also a massive range of other non-grocery products available on the Tesco website, form electrical items to toys and games. Plus Tesco runs regular price checks to ensure that prices are highly competive.
• Special Features: Free returns within 28 days. Clubcard points on all purchases.
• Connection Service: Connection service on cookers, washing machines, refrigeration equipment, washer/dryers and dishwashers - charges may apply. Removal and disposal service also available.
---
Trueshopping
• www.trueshopping.co.uk
Headers: Bathroom, Bathroom Accessories, Fitted Kitchen Appliances, Garden, Household, Kitchen Accessories, Lighting, Luggage, Accessories and Fashion Bags, Plumbing, Security and Safety, Tools, World of Sport, Electronics
Owned by Ultratrueflow of Burnley, Trueshopping offers a wide range of mostly household, garden and DIY products plus an excellent sports department, at very competitive prices. Many of the bathroom products are made exclusively for Ultratrueflow.
• Free Mainland Delivery on orders >£50
• International Delivery Available
---
VIP Kids
• www.vipkids.co.uk
Headers: Children's Furniture, Rocking Horses, Wood Furniture, Beds & Bunks, Shelving, Pedal Cars, Quad Bikes, Toy Boxes
Based in Wawne, Yorkshire, VIP Kids offers a super range of quality children's furniture and toys, including some magnificent rocking horses and lovely upholstered furniture for children. Many of the products are designed and manufactured by VIP Kids. You can pay by cheque or credit card using the Paypal sysatem.
• Free Delivery
---
Thekidswindow.com
• www.thekidswindow.com
Headers: Clothing, Baby Goods, Pushchairs, Toys & Games, Furniture, Gifts
The Kids Window not only supplies fine quality designer childrenswear, footwear and Christeningwear - brands

stocked including Diesel, OshKosh, Versace, Marese, Dr. Martens and many more - there is also a very good range of toys, superb children's furniture and branded prams and pushchairs. The site is designed for use by buyers all over the world, and visitors can buy in Sterling, US Dollars or Euros. Gifts can be delivered direct to recipient or to a labour ward.
• Gift Wrapping: £1.99 includes gift wrapping and personalised message.
---
The White Company
• www.thewhiteco.com
Headers:Bedroom, Bathroom, Cloths & PJs, Dining Room, Little White, Furniture, Gifts
The White Company offers a range of stylish products for the home, mainly in white. Almost everything they sell has been designed exclusively for the company. Founded in 1994 as a mail order outlet, the White Company now has 6 stores throughout England, with plans for more in the pipeline.
• Special Features: You have 3 months to return goods.
---
Wallace Sacks Ltd.


• www.wallacesacks.com
Headers: Bathroom, Bedding, Candles And Holders, Chairs, Clocks, Cushions, Dining Room, Gifts, Home Accessories, Kitchen, Leather Bean Bags, Lighting, Mirrors, Photo Frames, Pillows & Duvets, Rugs, Tables, Throws, Towels, Vases, Wall Art
Contemporary and stylish home furnishings by designers Wallace Sacks. Launched in 2000, the website offers the full Wallace Sacks range of home accessories, most of which is also available in many UK department stores. Wallace Sacks is a family owned company founded in 1978 and based in Scrubs Lane, London.
• Special Features: 28 day returns policy.
• International Delivery Available
---
Eskimo
• www.eskimohome.co.uk
Headers: Womenswear, Homeware, Accessories
Specialising in cashmere clothing and bedding, there is currently a small (but rather sumptious) range of goods on offer from Eskimo, which is based in Surbiton, Surrey. All products are ethically hand made and hand dyed.
Can't find it?
Try our search engines, price comparison and online auction pages.