Toys and Games

Reviews and ratings of quality, hand-picked, UK websites
See Also:
Bears & Other Soft Toys
Board Games
Chess Sets
Craft Supplies
Gadget Shops
Garden Games
Games Software
Educational Toys
Fancy Dress
Jigsaw Puzzles
Nursery Supplies
Online Games Index
Wooden Toys
Specialist Pages:
Chess Main Index
Scrabble on the Net
Mahjong
Main Toy Shop Listings
---
Mail Order Express
• www.mailorderexpress.com
Headers: Toys
Mail Order Express claims to be the largest toy website in Europe - and with over 15,000 toys, games, puzzles, art, craft and nursery products on offer they may just well be right! Mail Order Express was founded in 1946 and is based at Leicester Road Industrial Estate, Melton Mowbray, Leicestershire.
• Special Features: Regular competitions. 21 day returns policy.
• International Delivery Available
---
1st For Toys
• www.1stfortoys.co.uk


Headers: Arts and Crafts, Bags & Backpacks, Beanies, Bedroom, Christening Gifts, Clothing, Diecast, Dolls, Dressing Up, Educational Toys, Games, Gifts, Nursery, Outdoor Toys, Partyware, Playhouses, Puzzles, Soft Toys, Tableware, Toys, Vehicles, Wooden Toys
Toys for younger children. Great range of character toys and gifts including Humphrey's Corner, Brum, Noddy, Thomas the Tank Engine and many more. 1st For Toys is based in Sutton Coldfield, Birmingham.
• International Delivery Available
---

Toy Day
• www.toyday.co.uk
Headers: Bathtime, Creative, Educational, Traditional, Wooden, Collectable, Other Toys, Jokes & Magic
Excellent range of traditional classic and collectable toys, with a great appeal for all ages. Very easy to navigate website. Toyday Quality Classic Toys & Collectables is based in East Looe, Cornwall where there is also a shop you can visit in person.
• Special Features: 14 day returns policy.
---
All Jigsaw Puzzles
• www.alljigsawpuzzles.co.uk
Headers: Jigsaw Puzzles
You might expect a site that is dedicated to selling jigsaw puzzles to have a vast range - and this one doesn't disappoint. There are over 350 wooden jigsaws, 3D jigsaws, cartoon jigsaws, scenic, children's, nostalgia, even personalised, and puzzles suitable for both beginner and jigsaw addicts. This list is almost endless.Plus you can also buy jigsaw puzzle boards and jigrolls. All products a good quality and there is a 90 day money back guarantee. All Jigsaw Puzzles is based in Reigate, Surrey.
• Free Delivery on orders >£30
---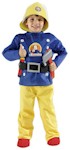 Big Red Warehouse
• www.bigredwarehouse.co.uk
Headers: Character Toys and Merchandise
Find a large range of accessories for your favourite characters such as Thomas The Tank Engine, Disney Princess, Bob The Builder, Dora The Explorer, Spiderman, Barbie, Power Rangers, Winnie The Pooh and many, many more. Suitable for children up to the age of 10. Big Red Warehouse is based in Biships Lybeard, Taunton.
• International Delivery Available
---
The British Museum Store
• The British Museum Online Store


Headers: The Egyptian Shop, The Gift Shop, The Children's Shop, The Exhibition Shop, The Book Shop, Persia, Egypt, Greek & Roman, Britain & Europe, Asia, Africa, Books, Stationery, Kids, Sculpture, Jewellery, Clothing & Accessories
A cornucopia of goodies from the official British Museum shop. Huge selection of books to choose from on a very wide variety of topics plus gifts, games and toys.
• International Deliveries Available
---
BrightMinds
• http://brightminds.co.uk
Headers: Educational Toys, Educational Games, Educational Software
Educational toys for ages 0-14 years, covering a variety of topics from science to art and crafts. Excellent choice. BrightMinds is based in Radstock, BATH. Buy online or request a catalogue.
• Special Features: 28 day returns policy
• Free UK Mainland Delivery on orders >£75
• International Delivery Available (Except USA and Canada)
---
Corgi
• www.corgi.co.uk
Headers: Cars, Road Transport, Aviation, Military, Public Transport, TV & Film
As most people have probably not only seen Corgi cars, but

have owned one in their childhood, you will probably want to take a peek at the Corgi website, if only for reasons of nostalgia! My favourites have always been the buses, but who can resist the James Bond Aston Martin DB5, complete with rear bullet proof screen? For the newer members of our society, they have models from Postman Pat and Little Red Tractor. All the models are around 10-12cm long.
---
Curious Minds
• http://curiousminds.co.uk
Headers: Astronomy, Space, Biology & Nature, Chemistry, Crystals, Desktop, Curiosities, Earth & Weather, Electronics & Radio, Games & Puzzles, Machines & Tech., Magnets & Electro, Math, Programming, Optics & Scopes, Physics in Motion, Science Books, Science Kits, Software, Unearth the Past
Fantastic range of toys and activities with a scientific flavour. From science kits from around £6 to fully working orreries at around £1400!
---
Early Learning Centre
• www.elc.co.uk
Headers: Sport & Activity, Baby & Toddler, ELC Classics, Let's Pretend, Action & Adventure, Art & Creativity, Making Music, Learning & Books, Puzzles & Games, Character Toys, Gift Vouchers
The Early Learning Centre has toys suitable for young children from 0-6 years. Most of the toys are designed to encourage children to develop skills by stetching their imaginations and involving hands on activities. The Early Learning Centre has stores throughout the UK and worldwide. Buy online or request a catalogue.
• Special Features: Playgroups get 10% off purchases with ELC.
• Free Delivery on orders >£75
---
Farscape Games
• www.farscapegames.co.uk


Headers: Backgammon, Chess, Dominoes, Mah Jong, Jigsaws n Stuff, Wooden & Pub Games, Pedal Cars & Ride Toys, Adult Games, Board Games, Card Games, Dice Games, Family Games, Garden Games, Kids Games, Table Games, Travel Games
If you love games, you will probably love Farscape Games. Thousands of games to choose from for all tastes and ages plus air hockey, pool/snooker tables, football tables and table tennis. In addition, there are pedal cars, rocking horses, metal pedal planes and loads of other great stuff. Farscape Games is based in Gunnislake, Cornwall.
• Free Delivery on orders >£40
• European Union Deliveries Available
• Special Offers: Sign up to the newsletter and get 10% off every order.
---
Ginger Two
• www.gingertwo.com
Headers: Wooden Toys, Clothing, Big Ginger, Gift Ideas, Height Charts, Sacks & Bags, Children's Jewellery, Mobiles, Storage
Toys for younger children. A delightful website with a great range of wooden toys as well as other items such as mobiles and height charts. Many of the products here are hand-made and hand-painted. Ginger Two Ltd is owned by Jane and Mark Stayman and is based in Netley Abbey, Hampshire.
• Special Features: 28 day returns policy.
• Free Delivery on orders >£25 (an extra charge is incurred for N.I. and the IOM.)
---
Grand Illusions
• www.grand-illusions.com
Headers: Toys
Great collection of unusual toys, including educational toys. Plus there are optical illusions to see and articles to read. Grand Illusions is based in Buckinghamshire.
---
Great Little Trading Company
• www.gltc.co.uk
Headers: Bedtime, Furniture & Storage, Home & Safety, Out & About, Outdoor Fun, Toys & Games
Very large range of children's products, including toys, furniture, toiletries, pushchairs, travel accessories - and much more. Founded in 1995, GLTC is now a leading mail order and internet supplier based in Northampton. Buy online or order a catalogue. Excellent website.
• Special Features: 30 day returns policy.
• International Delivery Available
---

Hamleys
• www.hamleys.co.uk
Headers: Arts & Crafts, Boys, Construction, Demonstration Toys, Dress Up, Games, Girls, Infant, Interactive, Outdoor and Sports Activity, Pre-School, Soft Toys
If you can't make to Regent Street, you can always visit the famous Hamleys toy shop online. There are toys and activities suitable for all ages (including adults!) and all pockets, with toys starting from less than £10 up to £13,000 for a professional snooker table.
• Special Features: Lifetime guarantee policy.
• International Delivery Available
---
Hawkin's Bazaar
• www.hawkin.com
Headers: Bath Time, Batteries, Books, Calendars, Creative, Drink, Games, Garden, Gifts, Great Things, Home & Office, Jokes & Magic, Juggling, Music, Naughty Adult, Outdoor, Pet Stockings, Playtime, Puzzles, Science
Eclectic range of fun and unusual toys, gifts, gadgets and novelties for all ages. Over 800 items in stock. Buy online or request a catalogue. Hawkin's Bazaar is based in Harleston, Norfolk, and has a chain of high street shops throughout the south of England.
• International Delivery Available
---
Just Childsplay
• www.justchildsplay.co.uk
Headers: Educational Toys - Early Learning, Pre School, Arts & Crafts, English, Maths, Science, Geography, History, Logical Skills
Huge range of educational toys for children from birth to around 12 years of age. You can browse by age, category or price. Shop online or request a brochure. Just Childsplay is based in Wallingford Road, Leicester.
• Special Features: Wishlist - if you see a product you like, just add it to the wish list and then continue browsing. 28 day no quibble returns policy.
• Gift Wrapping: Cost shown at checkout.
• Free Delivery on orders >£75
---
Kiddicare
• www.kiddicare.com


Headers: Baby & Toddler Equipment and Toys, Gift Lists, Gift Certificates
Huge range of baby/toddler equipment from major brand names. Established in 1974, Kiddicare is the largest privately owned supplier of nursery goods in the UK. If you want to visit in person, they have a large showroom in Peterborough, Cambridge.
• Special Features: If you find a product cheaper on another website they promise to beat their price and give you 20% of the difference. (The item must be in stock ready for delivery at the advertised price. It must also be the same specification and colour.)
• Free UK Mainland Delivery
---
Little Acorns Gifts & Collectables


• www.littleacornsgifts.co.uk
Headers: TV Character Toys
Great range of TV character toys from Peppa Pig to Wallace and Gromit. Little Acorns is based in Abercynon, near Cardiff.
• International Delivery Available
---
Marks & Spencer Online Store
• www.marksandspencer.com
Headers: Women, Lingerie, Men, Kids, Entertainment, Travel, Home, Technology, Flowers & Gifts, Food & Wine, M&S Money, Gift Vouchers
In addition to the standard, high quality M&S range of clothing for men, women and children, there is the ultra trendy per una due range for girls, which is not available in all stores. The home department features an impressive range of home accessories, from soft furnishings to bathroom suites. Not to mention a pretty large range of rather upmarket furniture for every room in the house, including the garden. M&S online is not just restricted to clothes and home accessories - peek into the technology department for phones, TVs, hi-fi, radios, iPods and digital camcorders and cameras. The food department is in two parts. Lunchtogo allows you to order business lunches online - type in post code to see if you are in a delivery area. With food ordering, you have to download an order form to present at participating stores.
• Special Features: 90 day free returns policy. You can sign up for the Marks & Spencer credit card, &more, online.
• Gift Service: Gift vouchers and gift wrapping available, plus you can have your order sent to more than one address.
• Free UK Delivery for Furniture, TVs and Flowers
---
Mothercare
• www.mothercare.com
Headers: Maternity Fashion, Maternity Basics, Pushchairs, Car Seats & Travel, Nursery Furniture, Cots & Cribs, Mattresses, Bedding, Feeding, Highchairs, Clothing & Shoes, Bath & Changing, Child Safety, First Bedrooms, Toys & Books, The Gift Service
Great range of mother and baby products (plus children up to age 8 years) as you would expect from Mothercare which now has stores throughout the world. Buy online or order a catalogue.
• Special Features: Mothercare has its own Mothercard, a mastercard where you can earn reward points - 1 point for every pound that you spend in Mothercare and 1 point for every £2 spent elsewhere.
• Gift Wrapping: £2.95.
• Free UK Delivery on orders >£150
• International Delivery Available
---
Newitts
• www.newitts.com
Headers: Sports Brands, Sports Equipment, Fitness and Lifestyle, Sports Clothing, Sports Footwear, Sports Bags, Outdoors n Adventure, Toys n Games
Online Sports equipment, toys and games superstore. Equipment for almost every sport you can think of from Aerobics to Weightlifting. Run and owned by Newitts who although they have only been trading on the net since 1998 are in their centenary year of trading. They also sell toys for all ages from toddler upwards and most of the well known games like Scrabble, Monopoly and Trivial Pursuit. Easy to navigate site with an efficient site search facility and easy to use menu system
---
OneStopTarot
• Tarot Cards


Headers: Bags, Books, Crystal Balls, Oracle Cards, Pendels, Playing cards, Tarot cards
This is a Swedish owned company, but we have decided to include it here because they ship to the whole of Europe and the website offers a huge amount and variety of Tarot cards as well as a fabulous range of ordinary playing cards, not to mention crystal balls and oracle cards. Prices are in Euros (click here for an instant conversion).
---
OtherLand
• www.otherlandtoys.co.uk
Headers: Gift Ideas, RC Toys, Gadgets, Games, Discovery, Collectables, Outdoors


Weird games, electronic gizmos, whacky executive gadgets, also the 'discovery store' has some nice scientific and educational activity items from a gold plated micro-stirling hot air engine to a 3D space projector. Lots of Lord of the rings stuff and usefully a battery shop where you can buy extra batteries for all of their items. Otherland Toys Ltd, Lee Valley Technopark, Unit 101, Ashley Road, Tottenham, London, N17 9LN.
• International Delivery Available
---
Prezzybox
• www prezzybox.com
Headers: Little Gems, Gadgets, Fun Things, Home & Living, Garden & Outdoors, Experience Days, Personalised Gifts
Zappy site with 1000's of gifts and gadgets at very competitive prices. There is also a useful Gift Wizard if you are struglling on what to buy. Member of the Which Web Trader's Association. rezzybox is based in Austrey, Warwickshire.
• Special Offers: Prezzybox has offered us a £5 discount off every order over £20 for our readers. Just enter the code EASYTORECALL at the checkout.
---

Teddy Bear Friends
• www.teddybearfriends.co.uk
Headers: Teddy Bears, Other Toys, Christening Gifts
High quality teddy bears, soft toys, baby mobiles and gifts. Teddy Bear Friends is an authorised retailer for a number of leading manufacturers including Gund, Rainbow Designs, Augusta du Bay and Shreds. Other brands sold on the site include Humphrey's Corner, Miffy, Paddington Bear, Peter Rabbit and Winnie the Pooh. Teddy Bear Friends.co.uk is based in Ormskirk, Lancashire.
• Gift Wrapping: Gift packaging available for £2.99 per gift.
• Free UK Delivery on orders>£35
• European Delivery Available
---
Thekidswindow.com
• www.thekidswindow.com
Headers: Clothing, Baby Goods, Pushchairs, Toys & Games, Furniture, Gifts
The Kids Window not only supplies fine quality designer childrenswear, footwear and Christeningwear - brands

stocked including Diesel, OshKosh, Versace, Marese, Dr. Martens and many more - there is also a very good range of toys, superb children's furniture and branded prams and pushchairs. The site is designed for use by buyers all over the world, and visitors can buy in Sterling, US Dollars or Euros. Gifts can be delivered direct to recipient or to a labour ward.
• Gift Wrapping: £1.99 includes gift wrapping and personalised message.
---
VIP Kids
• www.vipkids.co.uk
Headers: Children's Furniture, Rocking Horses, Wood Furniture, Beds & Bunks, Shelving, Pedal Cars, Quad Bikes, Toy Boxes
Based in Wawne, Yorkshire, VIP Kids offers a super range of quality children's furniture and toys, including some magnificent rocking horses and lovely upholstered furniture for children. Many of the products are designed and manufactured by VIP Kids. You can pay by cheque or credit card using the Paypal sysatem.
• Free Delivery
---
Westwell Character Toys
• www.character-toys.co.uk
Headers: Children's Toys
Fabulous charater toys for children from 0 years on. Great range that includes all the usual such as Paddington, Bob the Builder, Sylvanian Families, Power Rangers and many, many more. Westwell also has a website dedicated to diecast models and toys. Westwell is based in Ringmer, East Sussex.
• International Delivery Available
---
Argos
• www.argos.co.uk

Headers: Furniture, Homewares, Household Appliances, Sound & Vision, Office PC & Phone, Photography, Sports & Leisure, DIY Garden & Pets, Toys & Games, Baby, Personal Care, Jewellery & Watches
The retail giant Argos sells an enormous range of (mostly) household goods and usually at very competitive prices. Also, they very often have sales on, so its always worth while checking out the website if you can't get down to your nearest store - I know we've managed to get some good bargains in the past! The site is fast loading and easy to navigate. Argos was founded in 1973 and now has over 500 stores throughout the UK and Ireland. Argos is headquartered in Stafford.
• Special Features: Free 16 returns days policy for non faulty items. Either return to your nearest store or they will collect free of charge. You can also set up gift lists with Argos for weddings, anniversaries etc.
---
Dr Gadget Ltd
• www.drgadget.co.uk
Headers: Gadgets, Drink & Gambling, Party Supply, A Bonk....., Watches, Adult, Adventure Days, Electronics, Hot Spicy Sauces, Lifestyle, Other Stuff, Shares, Sports Equipment, Spy & Security, Top Trumps, Trampolines, Outdoor Fun & Games, USB
Dr Gadget sells toys, gadgets and novelty items via mail order and this is the same catalogue online. They sell a little bit of everything and have some quite cool gadets suitable for all ages on offer.
• International Delivery Available
---
Great Universal
• www.greatuniversal.com
Headers: Womens, Mens, Babies & Kids, Electrical, Home & Garden, Leisure
The website is operated by the catalogue people, Great Universal. This means that you can either pay immediately by credit or debit card, or you can open an account with them. Account holders get 20 weeks interest free credit and 40 weeks for some items such as computers and mobile phones. There is a large choice of clothing, electrical and home and garden goods - just what you would expect from a catalogue.
• Special Features: Free 14 day returns policy
• Free Delivery
• Special Offers: 10% discount is available for first timevisitors and up to 20% off Great Universal catalogue prices when you buy online.
---
Harrods
• www.harrods.co.uk
Headers: Hampers, Beauty, Womens, Mens, Children, Toys, Sports, Home, Food & Wine, Gifts
The famous Knightsbridge Department store hits the web. And if you are after luxury items from Bears to Hampers from Bedroom to Kitchen, then this is the shop for you! And not everthing is that expensive really. You can get a Rio Jazz Cafe Mug for under a fiver. Only problem is that the postage cost doubles that cost! Buy online or request a catalogue.
• Special Features: 14 day returns policy.
• International Delivery Available
---
I Want One of Those
• www.iwantoneofthose.com
Headers: Gadgets & Gizmos, Toys & Games, Lifesyle & Home, Kitsch & Daft, Outdoor & Travel, Office Toys, Gorgeous Gifts, Adventures
In their words "stuff you don't need... but you really, really want"! Excellent range of gizmos and high tech stuff as well as lots of products for the home and garden. Trading online since 2000, I want One of Those is based in London.
• Special Features: Gift finder wizard. Free birthday reminder service. Live help.
• International Deliveries Available
---
John Lewis
• www.johnlewis.com
Headers: Home & Garden, Electrical Appliances, Technology, Sport & Leisure, Fashion, Gifts & Flowers, Toys, Baby
A collection of the best of the home and gift ranges from the 26 John Lewis UK Department stores. Superb site, easy to use, great design, selling everything from plasma TVs to Cross Classic Pens. Prices are surprisingly competitive considering the range of items. Do not apply their price match guarantee shop pricing as strictly on the web, but claim that they keep as close as they can, and mostly prices are syncronised. Hot on customer service. Buy online or request a free catalogue - there are 5 to choose from.
• Special Features: Free 28 day returns policy.
• Free Delivery
---
Just Sport and Leisure
• www.justsportandleisure.com
Headers: Office and Travel, Games & Entertainment, Sport & Fitness
Just Sport and Leisure sells a wide range of luggage and travel accessories from Delsey and TravelPro, plus they have just about all Filofax products and a range of Daler Rowney art cases. Check out the range of Oregon Scientific products, including digital cameras, MP3 players, clocks, weather stations and health monitors. Great range of Mookie Toys. And if that's not enough, you can also get pool tables plus pool and snooker accessories, sports equipment and now their new range of Intex pools. Not to mention garden games, toys, aquashoes and gadgets. Just Sport and Leisure is based in Basildon and is part of the Just Sport group. Note that all products have a 12 month warranty.
• Free UK Mainland Delivery on orders >£75
Excellent selection of Mookie Toys
---
Littlewoods
• www.littlewoods.com
Headers: Women, Men, Kids & Toys, Sport & Leisure, Home & Garden, Appliances, Electronics, Jewellery & Gifts
Littlewoods, famous for many years for its catalogue service, now offers over 40,000 products online, including clothing and footwear for all the family, sports equipment, toys, furniture and home accessories, electrical equipment plus a wide range of garden equipment, tools and accessories. Request a catalogue or buy online.
• Special Features: Interest free payment plans available. Free 14 day returns policy.
• Free Delivery
• Special Offers: £15 off when you open a credit account
---
Tesco Direct
• www.tesco.com
Headers: Computing & Phones, Home Electrical, Sound & Vision, Furniture, House & HOme, DIY & Car, Sports & Leisure, Baby & Toddler, Toys & Games
Tesco.com is the world's biggest online grocery retailer, but there is also a massive range of other non-grocery products available on the Tesco website, form electrical items to toys and games. Plus Tesco runs regular price checks to ensure that prices are highly competive.
• Special Features: Free returns within 28 days. Clubcard points on all purchases.
• Connection Service: Connection service on cookers, washing machines, refrigeration equipment, washer/dryers and dishwashers - charges may apply. Removal and disposal service also available.
Toys and Games Page 2
Can't find it?
Try our search engines, price comparison and online auction pages.