Education - Books & Software

Reviews and ratings of quality, hand-picked, UK websites
---
Amazon.co.uk
• www.amazon.co.uk
Headers: Books, Electronics & Photo, Music, DVD, Video, Software, PC & Video Games, Home & Garden, Toys & Games
Although associated mostly with books of which they have a huge stock, covering nearly all subjects, Amazon now sells virtually everything. And their prices are surprisingly good. The electrical goods, for example, are very competitively priced. The site is very easy to navigate and there are also a huge selection of useful, and usually well written reviews for products. You can also search for goods available in the auction department plus you can get good deals from the many used items sold at Amazon.
• Special Features: 30 returns policy.
• Free Delivery on most orders >£15
Huge number of books on any conceivable topic from pre-school to university level. Software from pre-school to A level.
---
Dorling Kindersley
• www.dk.com/uk
Headers: Find a Book, How to Order, About Us, Interactive, DK Events, Newsletters.
Nicely designed site featuring books for adults and children on a variety of subjects. From gardening manuals to travel guides, health encyclopaedias to parenting handbooks. Children's gift selector helps choose faster. Free postage and packing for orders over £50. There is a unique facility to 'look-inside' every book before you buy!. Lots of categories and each category has some interesting snippet of relevant information, or trivia or tips. etc
• Free Delivery on orders >£50
Large number of DK general educational books on most subjects - no revision guides or text books, however.
---
Musicroom
• www.musicroom.com
Headers: Sheet Music, Tuition Books, Digital, Music for Schools, Audio & Video, Books about Music, Software, Instruments & Accessories
An award winning shop for music related items, including sheet music and accessories for a very wide range of instruments and genres plus music related DVD's and books. Or you could learn an instrument - there is a massive range of tutorial guides in both book and DVD form. Plus there is a wide range of musical instruments from digital pianos to small musical instruments such as harmonicas, pennywhistles, recorders and assorted small percussion instruments. Musicroom is a nationwide company with music stores throughout the UK. Head office is in London and the distributions centre is based in Bury St Edmunds, Suffolk.
• Special Features: 30 day returns policy. Live website help.
• Free UK Delivery on orders >£15 (UPS delivery free on orders >£99)
• International Delivery Available (Free Shipping Worldwide over £49)
Lots of titles for musical learners
---
Pickabook
• www.pickabook.co.uk
Headers: The Arts, Literature, ELT, Fiction, Reference, Humanities, Social Sciences, Business, Law, Medicine, Science, Earth, Technology, Computing, Family, Sport, Childrens.
This has also been rated a 5-star online bookshop by eShops. It offers over 4 million books from stock, large discounts, same-day despatch, low-price postage and delivery to addresses worldwide. Ordering is quick and easy and Pickabook's website includes lots of interesting information for book lovers.
Large number of books from pre-school to university level
---
StudentBookWorld
• www.studentbookworld.com
Headers: Arts, Biography, Business books, Children's books, Computer and IT books, Cookery, Dictionaries, English Language, Teaching, Fantasy, Fiction, Genre Fiction, Languages and linguistics, Fiction anthologies and collections, Films and cinema, Gardening, Geology, History, Home and House maintenance, Humour, Law, Mathematics, Medicine, Mind Body and Spirit, Philosophy, Photography, Poetry, Psychology, Reference, Science, Science Fiction, Self help and hobbies, Social Sciences, Sport, Teenage fiction, Travel guides, Travel writing books.
250,000 book titles in an exhaustive variety of subjects, fiction and non fiction at discount prices. Easy search facilities. Also, if you are interested in playing games, click into their games lounge.
Huge number of university level textbooks
---
W H Smith
• www.whsmith.co.uk
Headers: Books, DVD & Video, Music, Games, Stationery & Cards, Magazines & Gifts
WHSmith.co.uk is one of the most trusted sites on the Internet, offering you access to over 2.1 million products, including 1.5 million books and thousands of CDs, DVDs, videos, computer games and stationery products. They are pretty good for book prices and have some good 2 for 1 deals but if you are just looking for, say, 1 CD you would probably advised to check out other more specialised sites first.
A good range of educational books from pre-school to A level revision guides and text books
Software
---
• www.thekidswindow.com has a good range of "Bored No Longer" educational games and "Memory Motivators" for a variety of age ranges from 2+. Prices from £9.99 to £19.99. Standard Delivery £3.99.
Choose 'educational games' in the Toys and Games section.
---
Educational Software - A variety of fun educational software from ages 3 upwards from pre school to keystage 2. (20+ titles offered from £9.99 - £19.99)
• www.calibreshopping.co.uk
• Delivery Time: 2-3 days.
---
Amazon
Amazon has a very large range of educational software for all ages from pre-school to A level.
• www.amazon.co.uk Children's Fun and Learning
---



How Do Telescopes Work?
There's more to 'em than meets the eye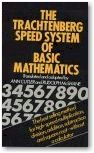 What is The Trachtenberg Method?
How to impress at maths!
The Trachtenberg System of Basic Mathematics is a method of doing high-speed multiplication, division, addition, subtraction and square roots without a calculator...
Read Article
Can't find it?
Try our search engines, price comparison and online auction pages.