Reference Websites - Dictionaries and Encyclopædias Online

Reviews and ratings of quality, hand-picked, websites

Dictionaries
General Encyclopædias
Specialist Encyclopædias
Dictionaries
---
Dictionary.com
http://dictionary.reference.com
This is a dictionary, a thesaurus and an encyclopaedia. You can also search the web from here. Very fast and easy to use website. Recommended.
---
The Free Dictionary
www.thefreedictionary.com
English, Medical, Legal, Financial, and Computer Dictionaries, Thesaurus, Acronyms, Encyclopedia, a Literature Reference Library, and a Search Engine.
---
Cambridge Dictionaries Online
http://dictionary.cambridge.org
Choose from 6 dictionaries to search, including French/English and Spanish/English.
---
Merriam-Webster Online
www.m-w.com
You can search the abridged dictionary and thesaurus online for free. For the unabridged versions you have to subscribe.
---
Chambers Reference Online
www.chambersharrap.co.uk
Search Chambers 21st Century Dictionary, The Chambers Thesaurus (1996) or Chambers Biographical Dictionary, free of charge. You can also buy these online in CD or book format. Chambers are also the people who publish the Official Scrabble Words.
Top

General Encyclopædias
---

Wikipedia
http://en.wikipedia.org
A great encyclopædia. Free to use on the internet, full of authoritative and interesting information, written by anyone who happens to want to write for it. Editable INSTANTLY by anyone reading any page and with people free to battle it out to see which view wins out when a subject or a fact about an entry is contentious.
---

Encyclopedia
www.encyclopedia.com
A nice twist here is that in addition to the encyclopaedia entries (from reference works such as Oxford Dictionaries and Britannica Concise Encyclopedia), they list millions of newspaper and magazine articles related to your search topic. Encyclopedia.com is provided by Highbeam Research.
---

Answers.com
www.answers.com
Fast and easy to search over a wide variety of subject areas. You get both dictionary and detailed encyclopaedia entries for your search terms. Alternatively you can just browse.
---

Probert Encyclopaedia
www.probert-encyclopaedia.co.uk
Over 200,000 free and interlinked articles covering a wide range of topics. The Probert Encyclopaedia is operated from Southampton.
---

Infoplease
www.infoplease.com
Information Please started as a radio quiz show in 1938, has produced an annual almanac since 1947 and has been online since 1998. You can search or browse the almanacs, atlas, encyclopedia, dictionary or thesaurus.
---

Rudiments of Wisdom
www.rudimentsofwisdom.com
Great site by Tim Hunkin. All the articles are in cartoon form! What a huge effort, and it works! Thousands of cartoons covering a very wide subject base from central heating to handwriting. Excellent.
---

Yahoo!Education
http://education.yahoo.com/reference
Yahoo! Education includes a dictionary (American Heritage® Dictionary of the English Language), an encyclopedia (Columbia Encyclopedia), thesaurus (Roget's II: The New Thesaurus), world factbook (CIA), spanish dictionary (The American Heritage® Spanish Dictionary: Spanish/English, Inglés/Español), quotations (Bartletts), Shakespeare's works (Oxford Shakespeare) and anatomy from Gray's Anatomy.
---

MSN Encarta
http://encarta.msn.com
Search the dictionary and thesaurus free of charge. Many entries are fairly detailed and are accompanied by photos. Searches will also turn up magazine articles on your chosen search term. There is also an extensive multimedia centre, quizzes, homework help, research guides and much more. However, you have to subscribe for access to many (but not all) of the multimedia features and articles. Unfortunately, it is not always clear whether you are going to be given information or asked to pay, and as the site is fairly slow, this makes browsing a little irritating. Subscription is around $5 per month.
---

Encyclopædia Britannica
www.britannica.co.uk
Fantastic online resource - but you do have to pay! The cost is around £60 per year for access to the online encyclopædia or you can purchase the CDs, DVDs. Or you can purchase the books - the cost of which (at around £1000) is not for the faint hearted!
---

Uncyclopedia
• http://uncyclopedia.org
The antidote to Wikipedia!
Top

Specialist Encyclopædias
Art and Literature
Computer and IT
Garden and Plant
History
Miscellaneous
Political and Geographical
Science, Nature and Medical

Art and Literature
---
Artcyclopedia
• www.artcyclopedia.com
Headers: Artist Database, Articles, Art News, Art Museums Worldwide, Masterpieces
Extensive search engine of artists and museums online. If you are looking for information about fine artists this is one place to look. The artists listed are those who have work in a museum collection. You can search by name, title of artwork or art gallery. If you type in the name of an artist you are presented with links to all the museums and galleries that house the artists work. In addition there is a large number of articles on the website itself.
---
Art Renewal Center
• www.artrenewal.org
Headers: Online Art Museum
Very large, and still growing, collection of high quality images of the worlds greatest art plus forums and articles. Excellent website.
---
Artlex Art Dictionary
• www.artlex.com
Headers: Art Dictionery
Definitions for terms used in the arts plus images, pronunciation notes and quotations. Also there are longer articles on a wide variety of art topics.
---
Comic Art & Graffix Gallery
• www.comic-art.com
Headers: History of Comics, Artist Biographies, Collecting How To, Museum of Comic Art
Information on the history of comic art, artist biographies, comic cover images and also comic stories to download.
---
WebMuseum, Paris
• www.ibiblio.org/wm
Biographies and sample images of paintings for hundreds of artists throughout the ages. Plus information of art themes and art periods.
---
Wikimedia Commons
• http://commons.wikimedia.org
Wikimeda Commons combined with Wikipedia itself is a fantastic art resource. Find articles on practically anything to do with art at Wikipedia and then search Wikimedia Commons for high quality images. Wikimedia Commons, as the name suggests, is a database of millions of media files including image files, videos, sound files, music files, electronic books and more.
---
Bartleby
www.bartleby.com
Very good literary resource. Bartleby is an internet publisher and here you can find literary classics, in verse, fiction and nonfiction, reproduced free of charge. Plus, there are over 30 reference titles available to either read or search. You can also use the site to search the Columbia Encyclopædia, The American Heritage® Dictionary of the English Language, Roget's Thesauri and several quotation sources.

Computer and IT
---
WiseGeek
www.wisegeek.com
Articles on a wide variety of topics, but this website is particularly useful for technology, gadgets, internet and computing related subjects.
---
Webopedia
http://webopedia.internet.com
Online dictionary and search engine for computer and internet definitions. There are also several computer/internet related articles.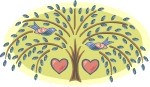 Garden and Plants
---
Botanical.com
www.botanical.com
Or, A Modern Herbal by Mrs M Grieve. A Modern Herbal was first published in 1931 and contains medicinal, culinary, cosmetic, cultivation and folk lore of herbs. More than 800 varieties of herbs and plants listed plus recipes and poisons indexes. Beuatifully illustarated and free to use.
---
The Plant Press
www.plantpress.com
Headers: Encyclopedia, Gardening with Wildlife, Common Names
A free encyclopedia of some 5,000 plants with more than 15,000 images. This a UK based encyclopedia and is maintained by Plant Press Ltd which publishes gardening databases on CD. Excellent.
---
Plants For A Future
www.pfaf.org
Fucussing on rare and unusual plants, partiuclarly ones you can eat or have medicinal uses. There is a 7000 plant database that you can download if you want plus general articles on plants and gardening. Excellent.
---
Garden.ie
www.garden.ie
This is an Irish gardening site that has a very useful plant directory plus gardening advice and information.
---
Crocus
• www.crocus.co.uk
Massive UK gardening web site selling a huge range of plants, garden accessories, garden furniture and equipment. On the site you will find an "At a glance guide" to the gardening week plus lots of information and advice on plants and equipment plus gardening tips by Alan Titchmarsh! You can also get regular care tip emails from Alan Titchmarsh and the use of a comprehensive plant search facility.

History
---
Hyper History Online
• www.hyperhistory.com
Headers: Options, People, History, Events, Maps.
A very well laid out site. The main 'timeline' in the middle scrolls horizontally. If you click the 'people' button on the left and then the "select period" 1500 - 2000 on the right then you can see as you scroll that Copernicus was followed by Kepler then Newton then Watt etc. And also, looking down the page, that Kepler lived at the same as Titian etc. Clicking on each person's timeline brings up information about them in the right hand frame. You can do the same with "events, and "history". The Maps section displays seven Periods of World History with many links to dozens of regional maps.
---
British History Online
www.british-history.ac.uk
Headers: Places, Subjects, Periods, Sources, Maps, Full Text Search
More of an onine library of scholarly articles than an encyclopaedia, British History Online was created by the Institute of Historical Research and the History of Parliament Trust and covers the medieval and modern period in British history. The library contains both primary and secondary sources for this period. Not for the faint hearted!


Miscellaneous
---
Unexplained Mysteries
www.unexplained-mysteries.com
The unexplained explained! In addition to the encyclopedia, there are forums, member blogs, an image gallery and editorials.
---
Mythica
www.pantheon.org
Internet encyclopedia of mythology, folklore, and religion, containing 7000+ articles. Articles are well laid out and fairly comprehensive. There is also a bestiary, a myth quiz, legendary heroes, an image gallery and genealogical tables.
---
The Medieval Bestiary
http://bestiary.ca
Bestiaries were popular in the Middle Ages and were collections of stories based on aspects, or qualities, or various plants and animals, generally for moral edification. Most of us are familiar with Aesop's Fables, which, along with many other works, is used as source material for this wonderfully illustrated webiste.
---
The Phoenixian Book of Creatures
www.lizaphoenix.com/encyclopedia
An illustrated encyclopedia of legendary creatures and fabulous beasts of mythology, legend, and imagination. Very nicely laid out. Browse or use the A-Z.
---
The Internet Encyclopedia of Philosophy
www.iep.utm.edu
This is a free resource, operated through the volunteer work of the editors, authors, and technical advisors. Hosted by the University of Tennessee.
---
The Guitar and Keyboard Chords Encyclopedia
www.the-guitar-and-keyboard-chords-encyclopedia.com
"Over 72.000 guitar chords plus the according keyboard chords
inner voicings, substitute chords, all about transpose,
search by notes, sounds, mid, tuner, etc." It's big!
---

Morning Star Portal
www.morningstarportal.com
New age, esoteric and occult portal with articles, custom web search, links directory and bookstore pages.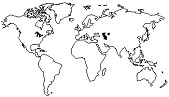 Political and Geographical
---
World Factbook
www.cia.gov/library/publications/the-world-factbook/index.html
Excellent resource from the CIA - every country in the world is listed with comprehensive data including a map, background, population statisitcs, economy, government, geography, communications, transport, military and international issues.
---
NationMaster
www.nationmaster.com


Huge central data source on all the countries in the world. You can also generate maps and graphs on all kinds of topics, from agriculture to transportation. Excellent resource - plus its free!
---
CountryReports
www.countryreports.org
To get access to all of the detailed country information here you have to subscribe, but you can still get the basics for free. Subscriptions rates are roughly £15 per year.
---
US Census Bureau
http://quickfacts.census.gov/qfd/
Quick facts about the US - people, business and geography - arranged by state.
---
Peakware
www.peakware.com
For anyone interested in mountains, this is a great resource. There are hundreds of mountains listed with basice facts and descriptions. There are also hundreds of photos plus summit logs and live mountain cams. You can search the site, or just browse.
---
Show World
http://show.mappingworlds.com
The world map shows the "size" of countries relating to the data for a particular subject area, for example. population, illiteracy, GDP etc.

Science, Nature and Medical
---
MedlinePlus
www.nlm.nih.gov
Medline's medical encyclopedia, courtesy of A.D.A.M., includes over 4,000 articles about diseases, tests, symptoms, injuries, and surgeries plus an extensive library of medical photographs and illustrations. There is also a medical dictionary.
---
Science & Engineering Encyclopaedia
www.diracdelta.co.uk
More of a dictionary than an encyclopaedia, but still, lots of useful information on mathematics, physics, computing, chemistry and biology. Also useful for equations and there is a nice section on famous scientists and engineers.
---
Howstuffworks
www.howstuffworks.com
Not exactly an encyclopaedia - the entries are far too long and detailed! But if you are interested in how things work - from how cocoa beans are grown to how a space elevator would work - then this is one website you should bookmark. Each of the huge number of articles has a printable version.
---
Prime
www.mathacademy.com
Prime stands for Platonic Realms Interactive Mathematics Encyclopedia! Choose from elementary of advanced levels to search or browse this extensive collection of articles on mathematicians and mathematical topics.
---
UK Safari
www.uksafari.com
A web site for youngsters of all ages where you can view photos, facts and information about the flora and fauna of the UK. Free wallpapers available. You can also get photo tips and enter the photo of the month competition.
---
BBC Science & Nature
www.bbc.co.uk/sn
Marvelous content from the BBC covering animals, prehistoric life, human body and mind, space and a variety of "hot topics". Contains articles, pictures and animations. The search facility isn't very friendly, but the website is so good, you will probably want to browse anyway! I was going to say free of charge, but that £10 out of my bank account every month ............. Hmm.
Can't find it?
Try our search engines, price comparison and online auction pages.