Girls/Young Women's Clothing and Accessories

Best websites to buy clothing for teens and young people online. Reviews and ratings of quality, hand-picked, UK websites
---
You might also like to see:
Urban Fashion
Designer Fashion
T-Shirts
Personalised T-Shirts
---
S

easalt Organic Cotton Clothing
• www.seasaltorganic.co.uk
Headers: Womens Clothing
Great range of fashionable clothing for women in organic cotton from size 8 to 18. The cotton used is grown without the use of chemical pesticides and the Seasalt brand name has actually been certified by the Soil Association. In addition Seasalt Organic Clothing is sponsoring a farm school in Tanzania to help local farmers grow organic cotton and also recently won the Cornwall Green Business Award for 2005 for Best Environmental Initiative.
• International Delivery Available. European deliveries available.
---
Miss Selfridge
• www.missselfridge.com
Headers: Dresses, Tops, Knitwear, Denim, Trousers and Shorts, Skirts, Coats & Jackets, Petites, Footwear, Accessories, Hosiery, Lingerie, Swimwear, Nightwear, Jewellery by Diva, Holiday Shop
With hundreds of stores worldwide Miss Selfridge really needs no introduction here except to say that in addition to the "normal range" they have a great petites section with sizes from 4 to 14. Oh, and the clothes are really stylish. And they are all for women, sorry guys.
• Special Features: 14 days returns policy or you can return to a store within 28 days from the purchase of your order.
---
oki-ni
• www.oki-ni.com
Headers: Men's Clothing, Women's Clothing, Jewellery & Accessories


oki-ni works in collaboration with a range of brands such as Adidas, Duffer, Diesel and Evisu to create stylish clothing and lifestyle unique to oki-ni and only available online from oki-ni.com. All designs are produced in limited numbers to maintain rarity and uniqueness. New products are introduced on a monthly pbasis. Oki-ni is London based with a store in Savile Row plus outlets in Glasgow, Hong Kong and Stockholm. Great website.
• International Delivery Available: Worldwide
---
A Gift From The Gods
• www.agiftfromthegods.com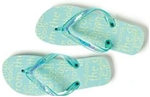 Headers: T Shirts, Casual, Lingerie, Handbags, Purses, Accessories, Belts, Watches, Jewellery, Swimwear, Stationery
A Gift from The Gods is a UK fashion brand that specialises in young women's fashion - clothing and accessories for the 14-34 age range. Free catalogue available. Established in 2002, A Gift from the Gods is based in Milligan Street, London E14
• European Delivery Available
---
Cloggs
• www.cloggs.co.uk
Headers: Footwear,Jeans & Denimwear, Jackets, T-shirts & Tops, Bags, Sungalsses
This is a site for the more young at heart, men and women. Cloggs have a range of footwear from Doc Martins, Skechers, Gola, Converse, New Rock, Swear, Ikon, Ranchhouse, Tofeln, Underground, George Cox and more. Clothing from Levis, Lee, Wrangler, Pepe Bleu Bolt Alpha Parkas, Dragonfly, Karmakula, Nobby Styles, Plain Lazy. Bags from Gola, Golddigga, Caterpillar and Jansport plus sunglasses from Bolle. All items are offered at very competitive prices. If you want to visit in person, you will find Cloggs at the Oasis Fashion Department Store in Birmingham.
• Free Delivery
---
CX LONDON
• www.cxlondon.com
Headers: Womens Clothing, Mens Clothing, Art/Posters
In their words: Exclusive - Innovative - Sexy - Modern - Viva La Difference!!! There are some great clothes on this site from major brands such as Ed Hardy, Amplified, Miss Minky and many more. CX London is based in, er, Cambridge.
• Gift Wrapping: Gift wrapping and gift tag service available for a small fee.
• International Delivery Available
---
Joe Browns
• www.joebrowns.co.uk


Headers: Casual Tops & Polos, Footwear, Indystar, Jackets, Knitwear, Leathers, Shirts, Skirts & Dresses, Sweatshirts, Trousers & Jeans & Shorts, T-Shirts, Underwear, Gifts & Accessories, Adventure Activities
Great range of fashion clothing for men and women. Accessories include bags (great bags), sunglasses, jewellery and headgear plus more - there is a very good selection of pop art, for example. You can request a catalogue online. Joe Browns is based in Holbeck, Leeds.
---
Noflysonus
• www.noflysonus.com
Headers: Men, Women, Accessories, Footwear
Looking for trendy streetwear? Very good range

of clothing for both men and women. Accessories include bags, underwear, hats and caps. Top brands such as Pucca, Emily Strange, Blythe, Chunk, Hello Kitty, DrunknMunky, Scary Miss Mary, 555Soul, Bico, Fine, Golddigga, Gimp, Ruby Gloom, Roman Dirge, DISNEY'S Ink & Paint and Gimp. Noflysonus is owned and operated by Premierserve Ltd and is based in Derby.
---
Vapour
• www.vapourised.com
Headers: Skate, Mens Shoes, Mens Flip-Flops, Girls Shoes, Girls Flip-Flops, Kids

Shoes, Mens Clothes, Girls Clothes, Kids Clothes, Accessories, Bags, Belts, Wallets, Wristbands, Protective Gear, Aggressive In-Line, Recreational In-Line, Quad Skates, Scooters, Odds And Ends
Huge range of competitively priced skate and skateboarding gear plus a good range of branded youth clothing, footwear and accessories. Vapour is a family run business with a retail outlet in King Street, Hinckley, Leicestershire.
• Special Features: Buld your own custom skateboard online and save 10%
• International Delivery Available
---
YuKKa
• www.yukka.co.uk
Headers: Men: Beanies, Footwear, Hats & Caps, Hoodies & Sweats, Jackets, Jeans & Bottoms, Polo Shirts, Replica Jerseys, Shirts, Shorts, Sweaters, T-Shirts, Underwear, Vests & Tank Tops


Women: Bottoms, Day Tops, Denim, Dresses, Footwear, Going Out Dresses, Going Out Tops, Headwear, Jackets, Lingerie & Nightwear, Outerwear, Shorts, Skirts, T-Shirts & Tops, Trousers
Excellent range of urban clothing and accessories from a very large number of brands such as G-Unit, Shady Ltd, Urban Access, ECKO, RocaWear and Ed Hardy plus many more. As well as clothing there is a range of branded accessories including bags, hats, belts and luggage. Established in 2003, Yukka is based in Romford.
• Free UK Delivery on orders >£50
• International Delivery Available
Can't find it?
Try our search engines, price comparison and online auction pages.