GCSE & A Level Distance Learning Courses

Reviews and ratings of quality, hand-picked, UK websites
---
ICS Learn
• www.icslearn.co.uk
Headers: IT, Business, Technical Studies, Arts & Creative Skills, GCSEs, A-Levels, Leisure & General Interest, MBA
ICS is offering dozens of distance learning courses in a wide variety of subjects and levels. Prices are from £69 - £2199. Courses are divided into units, which you work through at your own pace, and at the end of each unit there is a testpaper to complete. Courses may be either paper based, CD or online. ICS stands for International Correspondence Schools and was established in 1890. Now part of the Thomson Learning Worldwide Group, it is one of the largest distance learning organisations in the world.
---
Oxford College
• www.oxfordcollege.ac
Headers: Distance Learning
Oxford Distance Learning offers A level and GCSE courses in addtion to a range of diploma courses covering a wide range of subjects from Horse Studies to Counselling. Each course has a personal tutor. Courses are open to students worldwide - check the entry requirements for each course.
---
Oxford Open Learning
• www.ool.co.uk
Headers: Distance Learning
Founded in 1985, Oxford Open Learning is a member of the Association of British Correspondence Colleges (ABCC) and of the British Learning Association (BLA). The college offers distance learning courses to adults (UK and overseas students are welcome) and GCS and A level courses to children studying from home.
Courses available:
GCSE, A level, Accounting, Writing Courses, Basic Skills, Management, School Administration.
---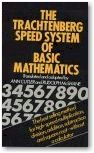 What is The Trachtenberg Method?
How to impress at maths!
The Trachtenberg System of Basic Mathematics is a method of doing high-speed multiplication, division, addition, subtraction and square roots without a calculator...
Read Article
Can't find it?
Try our search engines, price comparison and online auction pages.