IT Training Courses

Reviews and ratings of quality, hand-picked, UK websites
---
Computeach International Ltd
• www.computeach.co.uk
Headers: IT Training Courses
Established in the 1960s, Computeach is one of the UK's leading providers of IT and business skills courses, for both individuals and corporations. To get more information about Computeach courses, just fill in a short form and they will send you a brochure.
---
ICS Learn
• www.icslearn.co.uk
& Headers: IT, Business, technical Studies, Arts & Creative Skills, GCSEs, A-Levels, Leisure & General Interest, MBA
ICS is offering dozens of distance learning courses in a wide variety of subjects and levels. Prices are from £69 - £2199. Courses are divided into units, which you work through at your own pace, and at the end of each unit there is a testpaper to complete. Courses may be either paper based, CD or online. ICS stands for International Correspondence Schools and was established in 1890. Now part of the Thomson Learning Worldwide Group, it is one of the largest distance leraning organisations in the world.
---
Macresource
• www.macresource.co.uk
Headers: Computer Training Courses.
Macresource Computer Solutions provide quality training in four main areas of IT: web development, multimedia, DTP/graphics and office productivity software. There are 4 types of course: Public training courses which are open to anyone; residential training courses, closed training courses which are private courses for one or more individuals, and on-site training courses. Apart from on-site, the courses are held at their London training centre.
---
Firebrand Training
• www.firebrandtraining.co.uk
Headers: Courses, Corporate training, Pricing, Registration.
Formerly the Training Camp, Firebrand Training provides accelerated information technology training and certification testing services for information technology (IT) professionals, corporations and government organizations.
---
CMIT
• www.cmit.ie
Headers: Distance Learnig: Business & Finance, Sales & Marketing, Psychohlogy & Health, IT & Web Design, Creative, Travel & Tourism
All the courses here are distance learning courses and are accredited by leading accreditation bodies such as ASET, IAB, LCCI, ABC and Microsoft. As you might guess from the url, CMIT is based in Ireland (Co. Wicklow) but note that most of these courses have UK accreditation. Prices are in Euros.
---
The Open University
• www.open.ac.uk
If you feel like doing a university degree course, then the OU offers a huge number of degree courses in all subjects. You can also enrol for non degree level short courses. Enrol online.
---
Vision2learn
• www.creatingcareers.net
Headers: Free Online Courses
The courses available from this site are funded by the Learning and Skills Council and are therefore free. Courses are in IT, Entrpreneurship, Money Management, Healthy Living and Sports Coaching. All courses lead to nationally recognised qualificaitons and students receive support from qualified tutors. Accreditation is through your local college. Available for residents over 16 in England.
---
Computer Training Solutions
• Computer Training Solutions
Headers: Computer Training for Businesses
Provider of IT training solutions to businesses throughout the South West of England. Solutions include public courses, tailored courses on client premises, and also development of customised software.
---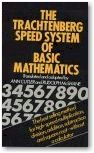 What is The Trachtenberg Method?
How to impress at maths!
The Trachtenberg System of Basic Mathematics is a method of doing high-speed multiplication, division, addition, subtraction and square roots without a calculator...
Read Article
Can't find it?
Try our search engines, price comparison and online auction pages.