Sports Goggles and Spectacles - UK Shops

Reviews and ratings of quality, hand-picked, UK websites
---
Vflex
•

www.vflex.co.uk


Headers: Swimming Goggles
Vflex swimming goggles. The range includes goggles for competitive swimming and also sport and junior goggles. Discounts available for large orders.
• International Delivery Available
---
Holdall
• www.holdall.co.uk
Headers: Aquashoes, Athletics, Badminton, Basketball, Boxing, Cricket, Croquet, Fitness, Football, Footwear, Garden Games, Golf Gifts, Handball, Hockey, Indoor Games, Medical Items, Netball, Replica Kits, Rugby, Running, Skates & Boards, Snooker/Pool, Socks, Squash, Sunglasses, Table Tennis, Tennis, Toboggans, TP Outdoor Activities, Trampolines, Volleyball, Watches
Holdall sells a large and diverse range of sports equipment, including clothing, footwear, sunglasses and accessories, for most sports. In addition, they also sell a nice range of indoor games including all the usuals like chess sets, roulette, etc. and also some more unusual ones such as carpets bowls and step quoits plus they have a great selection of garden games and outdoor accessories such as swings, sand pits and trampolines. Holdall is based in Chorleywood, Hertfordshire.
• Free Delivery on orders >£120
Non prescription goggles for squash and cycling.
---
M&M Direct
• www.mandmdirect.com
Headers: Mens, Womens, Boys, Girls, Gifts
Large range of sports and casual clothing from M&M Direct which has been trading since the 1980s All the major labels are available. All M&M Direct products are genuine and authentic, and they offer a no quibble guarantee. M&M Direct is based in Clinton Road, Leominster, Herefordshire. Buy online or request a catalogue.
• Free Delivery on orders >£100
---
Newitts
• www.newitts.com
Headers: Sports Brands, Sports Equipment, Fitness and Lifestyle, Sports Clothing, Sports Footwear, Sports Bags, Outdoors n Adventure, Toys n Games
Online Sports equipment, toys and games superstore. Equipment for almost every sport you can think of from Aerobics to Weightlifting. Run and owned by Newitts who although they have only been trading on the net since 1998 are in their centenary year of trading. They also sell toys for all ages from toddler upwards and most of the well known games like Scrabble, Monopoly and Trivial Pursuit. Easy to navigate site with an efficient site search facility and easy to use menu system
Excellent range of non prescription goggles and glasses for most sports
---
Nike Store
• http://store.nike.com
Headers: Sports Clothing and Equipment
Impressive Flash website. Large range of sports footwear, clothing and accessories for men, women and children from Nike. Accessories include fitness accessories, heart reate monitors, goggles, watches, sports socks and swimwear.
Categories include: Action Sports, All Conditions Gear, Basketball, Football, Golf, Jordan, Mens Training, Nike+, Running, Rugby, Sport Culture, Swim, Tennis, Womens Training
• Free UK Delivery on orders >£150
---
Online Golf
• www.onlinegolf.co.uk
Headers: Golf Clubs, Golf Balls, Golf Clothes, Golf Bags, Golf Trolleys, Golf Footwear, Golf Gloves, Gadgets, Gift Selector, Gift Certificates
Online Golf carries a very wide range of golf products from clubs to clothes to training aids, from over a hundred well known brands. Prices are very competitive, with many items heavily discounted. Launched in 1999, Online Golf is one of the biggest online golf outlets in Europe and is owned by SW Golf Ltd based in Harlow, Essex.
• Special Features: Loyalty points with every purchase.
• Free Delivery on orders >£50
• International Delivery Available (excluding USA)
Small range of non prescription sports sunglasses
---
Packyourbags Travel Store
• http://shop.packyourbags.com
Headers: Accessories & Electricals, Clothing, Footwear, Outdoor Equipment, Packs & Luggage, Health & Fitness, Gift Ideas, Gift Vouchers
Not just travel accessories! Of course you can get things like luggage tags and travel adaptors, but Packyourbags also sells a wide range of accessories for skiing, snowboarding, camping, hiking and backpacking. Founded in 1980, Packyourbags is based in Tunbridge Wells, Kent (where there is a high street presence specialising in travel plannning and equipment sales) and is owned by CTT Group.
• Free Delivery on orders >£50
---
Scottsdale Golf
• www.scottsdalegolf.co.uk
Headers: Clothing, Accessories, Junior, Womens, Irons, Woods, Utility, Wedges, Putters, Balls, Bags, Shoes, Box Sets
If you like golf, then you will probably want to browse Scottsdale Golf where they sell most things an aspiring golfer could wish for, from balls to golf carts. Brands include Carizma, Cobra, Jaxx, Junior, Pro Select, Ram, Titleist and many more, all at competitive prices. They also have very good "hot deals" and sometimes have used golf clubs on offer. Scottsdale Golf is based in Sale, Manchester.
• Free UK Mainland Delivery on orders >£50
Aspex Golf non prescription sunglasses
---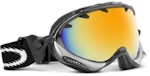 Shade Station
• www.shadestation.co.uk
Headers: Watches, Sunglasses, Prescriptions, Jewellery, Goggles, Accessories
Huge range of designer sunglasses and watches plus snow and motor cross goggles, and replacement lenses. Brands include Oakley, Prada, Police, Fossil, Playboy, Gucci, Burberry and more. In addition to retailing online, Shade Station has a shop in the Victorian Quarter in Leeds. Note: the site has sound.
• Special Features: 14 day returns policy
• Free Delivery
Oakley motor cross and snow goggles plus replacement lenses
---
Sport-Thieme UK
• www.sport-thieme.co.uk
Headers: Ball Sports, Climbing & Games Equipment, Clothing, Club & Celebration Requirements, First aid + health in Sport, Fitness & Aerobics, Gymnastics, Leisure Games & Festivals, Light Athletics, Psychomotor & Therapy, Sports Complex: fittings, Sports Trends, Sports Types, Starting, Measuring & Marking, Swimming & Swimming Accessories, Teaching Aids
As far as sports equipment is concerned, Sport-Thieme seem to have it covered with something like 15,000 products and 100 different sport categories, some of which I've never even heard of. If you can't see what you're looking for in the main categories, use the search box, which is how I found out they also have a great range of fitness machines and training videos. Excellent site. Prices are quoted in GBP but charged in Euros, but note there is a minimum order value of £34.00. 30 day returns policy. Sport-Thieme is based in Grasleben, Germany
A range of swimming goggles
---
Sunglasses UK
• www.sunglassesuk.com
Headers: Designer Sunglasses, Sports Sunglasses
Sunglasses UK has a large range of designer frames at competitive prices. Click on the "celebrity finder" to find out who's wearing what right now! The help and advice sections gives tips on choosing the right style of sunglasses for you, plus tips on how to care for them. Subscribe to their monthly newsletter and you will be automatically put in the draw to win a free pair of sunglasses. Designs include Gucci, Bolle, Police, Dolce & Gabbana, D&G, Christian Dior, Prada , Silhouette and Ray-Ban to name just a few.
• Free Delivery
Sunglasses suitable for most sports including water sports.
---
Sweatband.com
• www.sweatband.com
Headers: Baseball, Basketball, Cricket, Croquet, Football, Fitness, Netball, Outdoor, Rounders, Rugby, Sports Bras, Squash, Swimming, Table Tennis, Tennis, Trampolines
This is a great website for sports equipement, especially good as it has a good quantity of items in category. Always plenty of special offers. Sweatband Ltd is associated with Gadgethub, both of which are part of Internet Business Group PLC.
A range of swimming goggles
Can't find it?
Try our search engines, price comparison and online auction pages.