Cufflinks

Reviews and ratings of quality, hand-picked, UK websites
---
CT Shirts
• www.ctshirts.co.uk
Headers: Mens: Formal Shirts, Tailoring, Ties, Cufflinks
Womens: Formal Shirts, Tailoring, Casual Wear, Accessories
Childrens: Boys/Girls


The CT stands for Charles Tyrwhitt (pronounced "Tirit"). The company, begun in 1986, is based in Jermyn Street, London, and is a producer of quality shirts. The shirts are made from the finest Egyptian cotton and single-needle stitching is used throughout. In addition they offer other items such as quality leather footwear for men, a fabulous collection of cashmere for both men and women as well as all the usual accessories you would expect. Note, however, that although they sell a wide range of cufflinks, the women's jewellery section is not extensive.
---
The Beautiful Company
• www.thebeautifulcompany.co.uk
Headers: Women's Jewellery, Men's Jewellery, Children's Jewellery
Designer jewellery for men, women and children, with over 2000 items to choose from including diamond rings, engagement and eternity rings, wedding rings and titanium rings plus pendants, earrings, cufflinks, necklaces, lockets and bracelets. Contemporary and traditional designs available. The Beautiful Company Ltd is a member of the British Jewellers Association and is an internet only company trading from Preston.
• Special Features: Up to 12 months interest free credit available, depending on order value.
• Free UK Delivery
• International Delivery Available
---

Cuffs and Co
• www.cuffsandco.co.uk
Headers: Cufflinks, Silk Ties, Tie Clips, Silver Cufflinks, Watches, Wedding Cufflinks, Accessories, Gift Sets
Huge range of cufflinks for any occasion from classic to contemporary to novelty. Plus a large range of woven silk ties and accessories. Cuffs & Co is based in Covent Garden.
• Free UK Delivery on orders >£20
International Delivery Available
---
English Cufflinks
• www.englishcufflinks.com
Headers: Contemporary, Classic, Initials, Titanium, Time Off, Time On, Gold, Colour
This stylish website from English Cufflinks offers over a hundred cufflink designs, from classic cufflinks to more unusual cufflinks. Founded in 1983, English Cufflinks is owned and operated by designers based in Somerset, and most of the designs on the site are original to them. The site is fast loading and easy to navigate.
• Free Delivery
---
Find Jewellery
• www.findjewellery.co.uk
Headers: Necklaces, Bracelets, Pendants, Earrings, Birth Stones, Gift Sets, Gents Jewellery
Large range of gold and silver jewellery (very good choice of chains) in classic and comtemporary styles and with discounts of up to 60%. Plus ranges from Basics, Concepts, Hot Diamonds, Police, Diamonds with Love and more. Gents jewellery includes cufflinks, bracelets and necklaces. Find Jewellery is based in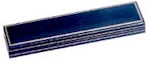 Hayling Island, Hampshire.
• Special Features: 14 day returns policy.
• Gift Wrapping: All items are shipped in the own jewellery boxes.
---
Jewellery.TV
• www.jewellery.tv
Headers: Anklets, Bangles, Body Jewellery, Bracelets, Brooches, Chains, Cufflinks, Earrings, Lockets, Necklets & Collars, Pendants, Rings, Brands, Men's Jewellery, Children's Jewellery
The website as a whole has a massive 5,000+ products covering a vast range of jewellery. From bellyrings to 373 silver chains to cufflinks to over 600 wedding rings to choose from. One of the widest ranges of jewellery online or in the high street. Gold (9, 14 & 18 carat) and silver as well as body jewellery in steel and titanium. The range caters for all tastes and budgets, with something for every occasion. They are also one of only two jewellers in the UK permitted to sell John Rocha Jewellery and offer Hatton Garden Diamond Jewellery exclusively.
• Special Features: 14 day returns policy. Engraving service.
• Gift Wrapping: All jewellery is delivered packaged in presentation boxes.
• Free UK Delivery
• International Delivery Available
---
JewelleryNow
• www.jewellerynow.co.uk
Headers: Hot Diamonds, Joe Luca, Jeff Banks, Mens Jewellery from Hot Diamonds
JewelleryNow offers brand names such as Hot Diamonds, and John Rocha as well as a wide range of gold, silver and fashion pieces at prices from under £20 up to £180 or so. JewelleryNow is based in Lavender Hill, London.
• Special Features: Online assistance.
• Gift Service: Gifts can be send direct to the recipient.
• Free Delivery
---
KJ Beckett
• www.kjbeckett.com


Headers: Men's Clothing Accessories, Wedding Accessories
KJ BeckettKJ Beckett is a leading luxury men's accessories retailer. They offer a large collection of fine quality, exclusive accessories from around the world including cufflinks crafted in England, fine silk ties from Italy, and unique hand-made men's belts from the USA. Not to mention handkerchiefs, gloves, socks, waistcoats and more. In addition there is now a male grooming section which includes shaving, skincare, bodycare, grooming tools and fragrances. KJ Beckett is based in Keynsham.
• Special Features: 18-day money back guarantee on all purchases. Live online chat.
• Free UK Delivery
• International Delivery Available
---
Links of London
• www.linksoflondon.com
Headers: Charms, Women's Jewellery, Men's Jewellery, Gifts & Accessories
Links of London offers exclusive watches and jewellery for men, women, babies and pets in sterling silver and 18 carat gold. In addition, you can also get pens, keyrings, clocks, silver desk items, leatherware, frames and barware. A very nice feature of this stylish website is the charm bracelet designer. There is an engraving service (both hand and machine) - phone for details. Links of London has won several awards over the past few years for its jewellery designs and has several shops worldwide. Note that VAT is added at the checkout. Worldwide delivery.
• Gift Wrapping: All items dispatched in gifts boxes, free of charge.
---
Menkind
• www.menkind.co.uk
Headers: Cool Stuff, Cufflinks, Drinking Stuff, Golf, Lava Lamps & Lighting, Puzzles &

Games, Radio, Control Flying, Traditional Shaving, Wallets, Watches
Menkind is offering a great range of products, from many leading brands, which, although ostensibly aimed at men, will be of interest to women as well. Similar to many gadget sites, the product range is fairly eclectic, with something to suit most tastes from home accessories to fitness equipment, multi-tool knives and much more. With a nod towards the men, they have a large collection of cufflinks, many of which are fairly unusual, plus a substantial shaving & grooming section. Menkind has stores in Uxbridge, Lakeside and Wandsworth.
• Special Features: 28 day returns policy. 5% discount loyalty vouchers on purchases.
• Gift Service: Gift wrapping including a personal message. Gifts can be sent direct to the recipient. Gift reminder service.
---
Next Directory
• www.next.co.uk
Headers: Women, Lingerie, Men, Children, Homeware, Electrical, Gifts, Flowers, Gift Vouchers
Next Directory is the UK's largest direct home shopping company. You can shop online, on the high street and by telephone. (Next has hundreds of high street stores throughout the UK). The website also has a "quickshop" feature - if you know the code numbers of the goods you want to order you can just enter these. You can pay by credit card or you can open a Next account and you will receive a monthly statement. There is a small charge if you order a copy of the Next Directory.
• Special Features: Returns are free on account purchases. Next day delivery on flowers.
• Connection Service: Connection service available on freestanding washing machines, washer dryers and dishwashers. Your old machine must be disconnected first. They will also dispose of your old appliance. Charges apply.
---
Prowse & Hargood
• www.prowseandhargood.com


Headers: Men, Women
Prowse & Hargood are makers of two-fold formal cotton shirts for men and women along with a range of accessories that include handmade woven silk ties, handcrafted cufflinks, and cotton socks. Shirts are available in a variety of styles. Prowse & Hargood is based in Jessop Close, Clacton-on-Sea.
• Special Features: Win £100 worth of vouchers in the monthly prize draw (no purchase necessary).
• International Delivery Available
• Special Offers: Multi buy offers on all shirts and accessories.
---
The Savile Row Company
• www.savilerowco.com
Headers: Menswear, Womenswear, Gift Packaging, Corporate
Based in Savile Row itself, The Savile Row Company is a family business that has been making quality shirts since 1938. Clothes are supplied direct from their own warehouse, thus cutting costs considerably. In addition to shirts, the company now sells formal trousers and suits, casual shirts, trousers and pyjamas. There is also and expanding range of clothing for women. Accessories include a range of cufflinks, belts and ties. Buy online or request a catalogue.
• Special Features: Discounts available for members of the armed services. Club, corporate or regiment bespoke ties available.
---
Thomas Pink
• www.thomaspink.co.uk
Headers: Shirts, Accessories, Knitwear, Nightwear
Thomas Pink offers an extensive on-line range of men's and women's shirts from formal to casual plus knitwear. In addition they have a wide range of silk ties and cufflinks to complement the shirts. Goods are dispatched within three working days and can be shipped directly to the customer, or to any other worldwide address. To add a special finishing touch to the purchase all orders can be gift wrapped at no extra cost. An interesting snippet of information from Thomas Pink: "In the eighteenth century Thomas Pink made the best hunting coats money could buy. The expression "In the Pink" originates from the pride that English gentleman took from wearing one of Pink's coats. The old boy would be happy to know his traditions of quality and style are being continued." Thomas Pink is based in Palmerston Way, London.
---

Swagger & Swoon
• www.swaggerandswoon.com
Headers: Ties, Braces, Cufflinks, Cravats, Wallets, Handbags, Ladies Pashminas, Ladies Scarves, Ladies Cufflinks, Mens Grooming
From plain ties to novelty toys, from silk ties to cummerbunds, you will find it all here, including bow ties (in a variety of colours), clip ons and wedding cravats. Launched in December 2003, Tie Warehouse now has hundreds of ties available, with the range updated regularly. The Tie Warehouse is based in Swanscombe.
• Special Features: 14 day returns policy.
• International Delivery Available
Can't find it?
Try our search engines, price comparison and online auction pages.