Where to Buy Contemporary Original Artwork

Reviews and ratings of quality, hand-picked, UK websites
---
Academy of Art Foundation, St Petersburg
• http://academart.com/index.htm


Ok, not exactly (or even remotely) a UK website but we think that the art here is stunning. If you want to have a look at the work of some of Russia's top up and coming artists, head over to the St Petersburg Art Academy.
The pictures are extremely well presented, with high resolution images. Not only are some of the works for sale, you can also commission artwork.
---
Art Arena
• www.art-arena.co.uk


Headers: Art by Katy Kianush
In addition to offering stunning artwork from award winning Iranian born Katy Kianush, Art Arena has in depth articles on Persian history, literature and arts plus a selection of short stories and poetry by Mahmud Kianush and Pari Mansouri. The artwork categories include portrait, minature and landscape plus a section of art below £300. Art Arena is based in Wootton Bassett, Wiltshire.
---
Art of Metal
• www.artofmetal.co.uk
Headers: Clocks, Metal Wall Art, Mirrors, Miscellaneous
Unusual designer handcrafted metalwork items from clocks and mirrors to wall hangings. The company is owned and run by Richard Bower, architect turned artist whose art can often be seen at art shows throughout the UK. Art of Metal is based in Pinxton, Nottinghamshire.
---
artgallery.co.uk
• www.artgallery.co.uk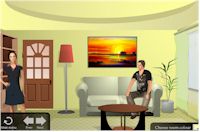 Headers: Originals, Art Prints
Large range of British original art and art prints in a variety of styles. Original art includes paintings and sculptures and there are full biographies of the artists. Browse by price, subject, style, media, colour or artist. You can also sell your artwork through artgallery.co.uk.
• Special Features: "Test drive" a painting or print. Using their virtual room software, choose a room style, including your own colours and see what the painting looks like before you buy!
---
Eyestorm
• www.eyestorm.com
Headers: Contemporary Art & Photography
Based in Hebburn, London, eyestorm is a premier retailer for limited-edition artworks by the some of the world's best contemporary artists and photographers. eyestorm works with more than 120 artists to create exclusive limited-edition artworks. eyestorm artists include such names as Andy Goldsworthy, Dennis Hopper, Damien Hirst, Helmut Newton and Jeff Koons.
---
Graham Catney
• www.grahamcatney.com
Graham Catney Artist - Award winning artist as seen on the BBC provides some insights into his successful techniques. A gallery of his latest works is also included plus you are able to buy Graham's work online.
---
Heaton Cooper Studio
•www.heatoncooper.co.uk
Headers: Fine Art Gallery, Art Materials, Bookshop
As well as original paintings by Alfred & William Heaton Cooper (and other members of the

family), you can buy prints, cards, a very wide range of artists materials, and books. You can buy online or visit the shop which is in Grasmere in the Lake District.
• International Delivery Available
---
Houndworks
• pet portraits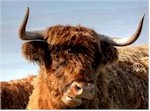 Headers: Pet & Animal Paintings
One of the best pet and animal portraitists we've seen! Matt Sellens lives and works in Stonehouse, Gloucestershire and is available for commissions.
• International Delivery Available
---
Karlas Creative Capers
• www.karlascreativecapers.co.uk


Headers: Original and Limited Edition Artwork
Karlascreativecapers.co.uk brings you the artwork of pet portraits, cartoon life histories, caricatures, mosaic prints and watercolours, plus painted rocks, stones and fridge magnets. All the artwork is by the artist Karla Buswell who lives in Aberdeenshire. You can commission a pet portrait, or personalised cartoon histories and caracatures. Prices are very reasonable.
• International Delivery Available
---
KBO & Buddhist Sangha Shop


• www.kbo.org.uk
Headers: Antique/Rare/Fine Art, Books & Publications, Candles, CD's/DVD's, Coins, Fragrance Oil & Burners, Furniture & Storage, Greeting Cards, Incense, Jewelry, Meditation Accessories, Musical Instruments, Ritual Items, Statues & Sculptures, Textiles, ThnagKa Paintings
KBO and Sangha Budhhist Shop is small not-for-profit Buddhist Order. The online shop has an exceptional range of Buddhist related items such as incense, prayer wheels, statues, dorjes, singing bowls, jewellery and similar items. KBO & Buddhist Sangha Shop is based in Durham.
---

Philip Lambert Paintings
• Philip Lambert Paintings
Headers: Comtemporary Paintings, Landscape Paintings, Seascape Paintings
Original art for sale from Hampshire artist Philip Lambert. You can view and buy Philip's art online or visit his studio in Somerset or in Hampshire.
---
Loftart
• www.loftart.com
Headers: Original Contemporary Artwork, Personalised Art, Corporate
Affordable, yet original contemporary artwork, including paintings, digital art, limited edition photogaphy, sculpture

and triptych paintings, with the focus on interior design. There is a special section where you can choose a painting and then select the colour scheme that best fits in with your own decorating scheme - note that these are all original acrylics on box canvas. Alternatively, send your own photograph and have Loftart create your own, unique, piece of artwork. Loftart has a variety of framing methods - framed prints, box canvas, prints and perspex. Prices are very reasonable and start at around £35 for a box canvas. Loftart is based in Odsal Road, Bradford.
---
Lollipop Animation
• www.lollipopanimation.com


Headers: Original Artwork, Limited Editions, Sculptures, DVDs & Posters, Disney Prints
Lollipop Animation offers exclusive collectibles from Warner Bros. Walt Disney and 20th Century Fox - stocking character brands such as The Simpsons, Mickey Mouse and Superman, to name but a few. Visit the Lollipop Animation Art Gallery at 7a High Street Passage, Ely, Cambridgeshire, CB7 4NB.
• International Delivery Available
---
Londonart
• www.londonart.co.uk
Headers: Art for Sale, Art Search, Artist Index, Exhibitions, Portraits, Kids' Art
A diverse range of artwork from a wide range of contemporary artists. Painting categories are Figurative, Landscape, Abstract, Still life and Drawings plus there is digital, sculptural and photographic artwork. With something to suit most tastes and pockets, prices range from around £50 to £40,000. You can also commission a portrait from a number of stylistically distinct artists.
---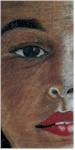 McbPortraits
• www.mcbportraits.co.uk
Headers: Original Pencil Portraits
Mike Bruce is a pencil portrait artist specialising in high level detailed drawings of people and pets in colour or graphite, drawn from a photograph supplied by you.
MCBPortraits - Pencil Portrait Artist. People and Pets in colour
---

Midnight Skys
• www.midnightskys.com
Headers: Original Astronomy Artwork
Midnightskys blends science with art to bring you out of this world unique contemporary art. The artwork is by Norfolk based artist Paul Rumsby.
---
Original Art Sales
• www.originalartsales.co.uk
Headers: Original Artwork
Original artwork from up and coming UK artists. Artisit can also submit their work for inclusion. In additon to original artwork there is around 40,000 categorised art prints for sale on the website, from classical and modern artists.
---

Retrospectives
• www.retrospectives.co.uk
Headers: Original Artworks
Choose from over 700 original contemporary artworks by artists from around the world as well as the UK. Artists include Pinto, Christine Comyn, Tamburrini, Wilfred and Karen Smith. Prices are from around £100 to £700. Restrospectives also offers a commissioning service for all the main artists. If you happen to be in the vicinity of Stratford upon Avon, you can visit the gallery in person. Full location details on site.
---
Silver Dragon Art
• www.silverdragonart.co.uk
Headers: Original Watercolour Chinese Paintings
All paintings in the gallery are traditional, original watercolour paintings by Chinese artists from Inland China. Choose from Flowers, People, Bamboo, Birds, Fish and Landscapes. Prices start from around £50 and there is a 30 day unconditional money back guarantee. And if you feel so inclined, you can download a free online jigsaw puzzle or screensaver. Silver Dragon Art is based in Swinton, Manchester.
• Free Delivery
---
Scotlandart
• www.scotlandart.com
Headers: Orignal Paintings and Sculptures
Literally hundreds of original paintings and contemporary sculptures in stock by British Artists. There are dozens of artists featured, each with their own brief biogaphy. You can search by artist or category. All items are priced (anything from £250 upwards) and to buy you can either telephone or enquire by email. Scotlandart has galleries in Glasgow (Burnfield road, Giffnock) and in Edinburgh (St Stephen Place).
---
SportsartWorld.com
• www.sportsartworld.com
Headers: Football, Golf, Ice Hockey, Rugby, American Football, Cricket, Motor Racing, Baseball, Basketball, Horse racing, Motor Cycling, Boxing, Misc Sports
SportsartWorld.com sells a range of limited edition and original sports paintings and prints from a variety of sports. As SportsartWorld.com has its own resident sporting artist, you can even commission your own sports painting. SportsartWorld.com is based in Haddington, East Lothian.
• Free Delivery
---
Thavibu Gallery
• www.thavibu.com
Headers: Original Artwork
This is a gallery featuring some stunning original artwork from Thai, Vietnamese and Burmese artists. Artwork is shipped from Bankgkok and prices are in US Dollars. If you see a piece you like, just fill in the order form and fax it off to them.
• International Delivery Available
---
The Art of Philip Straub
• www.philipstraub.com
Headers: Digital Paintings, Illustrations, Concepts, Childrens Book, 3D Textures, Real Time, Resume
Philip Straub produces an exciting mix of digital art and traditional oil paintings. He is also an illustrator of childrens books, a teacher and author of art tutorial books.
---
The New English Art Club
• www.newenglishartclub.co.uk
Headers: Original and Limited Edition Artwork
The NEAC offers paintings, prints and drawings of landscapes, still life, architecture and nudes from over 30 contemporary British artists. You can search by artist, subject or medium. Prices range from around £30 to around £12,000. The NEAC Trading Company Ltd is based in Emersons Green, Bristol.
• Free Mainland Delivery
---
Urban Art Online


• www.urbanartonline.co.uk
Headers: Original Artworks
Urban Art Online is an online gallery featuring the work of artists from South London's annual Urban Art Festival. . You can browse by artist or genre. Prices range from around £50 to £1100. Painting is 'Bond Street 1' Oil on Linen by Andrew Hollis.
---
White - The Gallery
• www.whitethegallery.com
Headers: Original Artwork, Limited Edition Giclee Prints, Gift Vouchers
White the Gallery offers an exciting and diverse collection of Fine Art from a wide range of some of the most talented contemporary artists in the UK. Work from the collection can be acquired either as an original, or as a Limited Edition signed giclee print, which is exclusive to 'WHITE the gallery'. Limited Edition runs are low volume and the gallery expects prints to become more collectable as the number of available prints diminishes and, more importantly, as the Artists gain more eminence in the market place. White The Gallery is based in Princes Risborough, Bucks.
• Free UK Delivery
• International Delivery Available
---
Colin Woolf - Wildlife Paintings
• www.wildart.co.uk
A touch of nominitive determinism here! You can buy original artwork, prints or greetings cards from here, or just admire! Colin Woolf lives in Betws y Coed.
---
ZeroOneArt
• www.zerooneart.co.uk
Headers: Galleries, Directory, E-Cards
The website is arranged by galleries of artists such as Benjamin Chrisholme, Robert Mullan, Jules England, Kevin Barr and more. There is thus a variety of styles to choose from, including abstract, digital and traditional. Email the artist to buy or enquire about a particular piece. Prices are in the range of around £20 - £350.
Can't find it?
Try our search engines, price comparison and online auction pages.