Arts & Literature
Books, CDs, DVDs, Education,
Entertainment, Music ...

Audio Visual
DVD Players Sites, Hifi, MP3 players, Music, Radios ...

Clothing & Accessories
Children's Clothing, Designerwear, Fancy Dress Costumes ...

Computers & Internet
Computer Systems , Hardware, Software, ISPs, Ink, Hosting...

Food & Drink
Beer, Chocolate, Food, Kitchen, Wine, Specialist Coffee ...

Gifts & Cards
Cards, Toys, Jewellery, Experience Days, Wine ...


Health & Beauty
Air Purifiers, Aromatherapy, Baby & Toddler, Chemist Shops ...

Home & Garden
Food, Wine, Fitness, Furniture, Gadgets ...

Mobiles & Telecom
Mobiles Phones, Phone Numbers, International Phone Cards ...

Photography & Optical
Binoculars, Camcorders, Digital Cameras, Film Cameras ...

Recreation
Experience Days, Dating, Tickets: Theatre & Other Events, Murder Mystery ...

Sport & Games
Volleyball, Shops, Lotteries, Chess, Fishing, Foosball...


WELCOME to the UK shopping section of Easytorecall.
Links to our shopping pages are to be found within the main category index pages. Each shopping page contains a list of online shops that supply goods or services that are relevant to the page title. Each shop is reviewed and rated independently by Easytorecall staff and has been chosen for its quality and useability.
Products, delivery details and other features, such as installation and connection options, gift wrapping and so forth, have been included in each review, where applicable. The aim of Easytorecall is to provide an online high street, but a high street that contains many more shops than you would find in your typical town or city! Nearly all of the hundreds of shops reviewed on Easytorecall have online shopping facilites, and in the few cases where they don't, this is clearly stated. If you are looking for a particular shop, please use our search facility. This will bring up a list of pages, each of which contains a reference to that particular shop. Also, if you are looking for some particular item or brand, again, please use the search facility as many of our shop reviews contain details of this kind.
Google Checkout.

What is this exactly? Well its a payment service for online purchases and is provided by Google (of course!). It can be used only at participating stores - if you see any Google sponsored adverts, any stores that operate the system will have a 'Google Badge' displayed. These sponsored ads can be found either on a Google

search itself where the badge looks like the above image or on other websites such as this one where it looks like the picture opposite).
How it works. You set up a Google account and put in your credit card and address details. When you use a store that operates the Google checkout system, all you have to do is to click on the Google checkout button - no more filling in forms at each store because Google already has all the details. The system features fraud protection.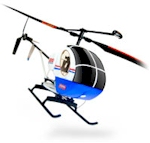 Redsave
• www.redsave.com
Headers: Gadgets, Gifts, Toys & Games, Home & Lifestyle, Health & Fitness
This is for people who really like their gadgets! Redsave Pass Price is a membership scheme (free for the first 30 days), and £19.95 per month thereafter. Benefits include seriously discounted prices on the website, money off vouchers, exclusive product lines, plus more. See website for full details. You can still buy gifts and gadgets from here in the normal way, but without the discounts.
Can't find it?
Try our search engines, price comparison and online auction pages.